Forum
Stats

Introductions, questions and seeking general advice.

2,187 topics
15,658 replies




The meeting place for the discussion of all things "gymnastic" and the Gymnastic Bodies community in general.

2,293 topics
23,917 replies

The fundamental strength elements from which all other gymnastic strength proceeds.

2,286 topics
19,026 replies

An essential element in the development of the gymnast's power and physique. Discussions of specific physical preparation, technique and progressions.

Ring strength is the maximal strength training of gymnastics. The specific exercises, correct execution, progressions and ring strength routines.

The most important and functional of all the Gymnastic Bodies training components.

Mobility, Joint Preparation, and Flexibility are an often overlooked component in most training programs that is critical to long term health and peak performance.

1,644 topics
10,545 replies

Questions and comments regarding gymnastics skills and techniques; their proper development and execution.

Post pictures or movies for evaluation and critique.

Diet as it relates to performance and health.

831 topics
11,081 replies

Gymnastics strength training equipment essentials. Vendors, suppliers and equipment reviews.
View New Content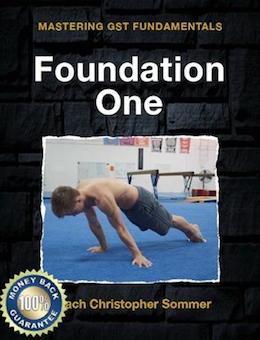 Recent Status Updates
Back Home after ACL surgery and just started physiotherapy. I have to say goodbye GST for a while :(

Show comments (3)
haha. Power went out in the gym today. Everyone freeked out who were on the machines. I just kept quitely twisting and squatting. Another benefit of bodyweight training.

Show comments (1)
Woah, GB Pro+ for the win! Performed an F7 workout on week 3. I not only got all the sets and reps but felt pretty pumped after the workout and not beaten up. Only a few more blocks before I imagine mastering most all of the elements I'm on currently.

Show comments (4)
197,692

Total Posts

19,324

Total Members

jdermi

Newest Member

561

Most Online