Forum
Stats

Introductions, questions and seeking general advice.

2,156 topics
15,439 replies




The meeting place for the discussion of all things "gymnastic" and the Gymnastic Bodies community in general.

2,243 topics
23,479 replies

The fundamental strength elements from which all other gymnastic strength proceeds.

2,258 topics
18,819 replies

An essential element in the development of the gymnast's power and physique. Discussions of specific physical preparation, technique and progressions.

Ring strength is the maximal strength training of gymnastics. The specific exercises, correct execution, progressions and ring strength routines.

The most important and functional of all the Gymnastic Bodies training components.

Mobility, Joint Preparation, and Flexibility are an often overlooked component in most training programs that is critical to long term health and peak performance.

1,615 topics
10,297 replies

Questions and comments regarding gymnastics skills and techniques; their proper development and execution.

Post pictures or movies for evaluation and critique.

Diet as it relates to performance and health.

815 topics
11,062 replies

Gymnastics strength training equipment essentials. Vendors, suppliers and equipment reviews.
View New Content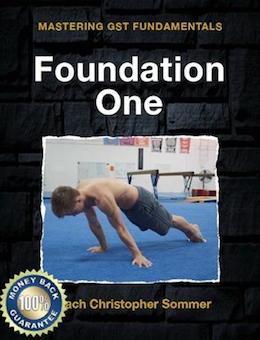 Recent Status Updates
Caught mononucleosis. Which other thank making me very sick also will prevent me from doing any serious strength training for 1-3 months time because of risk of blowing the spleen

Show comments (9)
Did middle split for the first time in a long time. My hips feel amazing : D
I hate when you think you are borderline mastery and your wife shakes her head and says "Coach Sommers wouldnt like that" i guess another 4 weeks will do me good.

Show comments (5)
189,867

Total Posts

18,416

Total Members

andrew21z

Newest Member

561

Most Online