Ring Plank
The Ring Plank is a ring support progression that builds basic tendon straight arm strength without using full bodyweight. This is especially helpful before going into more advanced bodyweight exercises.
Type Of Exercise: Strength
Muscles: Biceps, Shoulders, Trapezius, Abdominals
Difficulty: Intermediate
Equipment: Gymnastic Rings
Ring Plank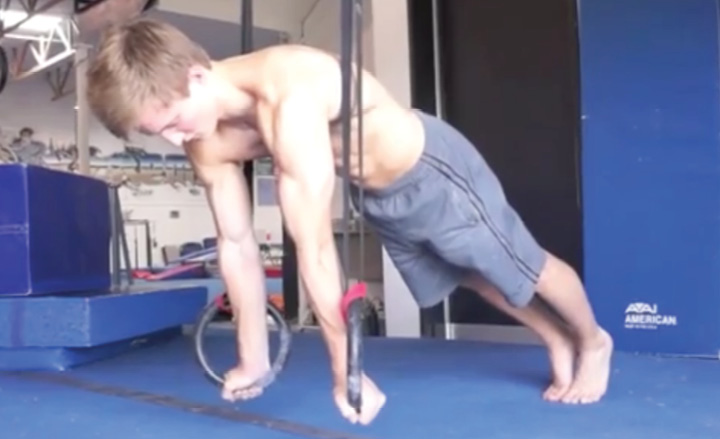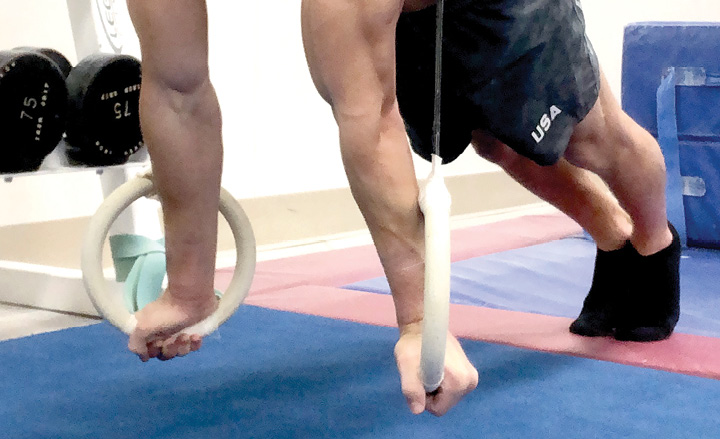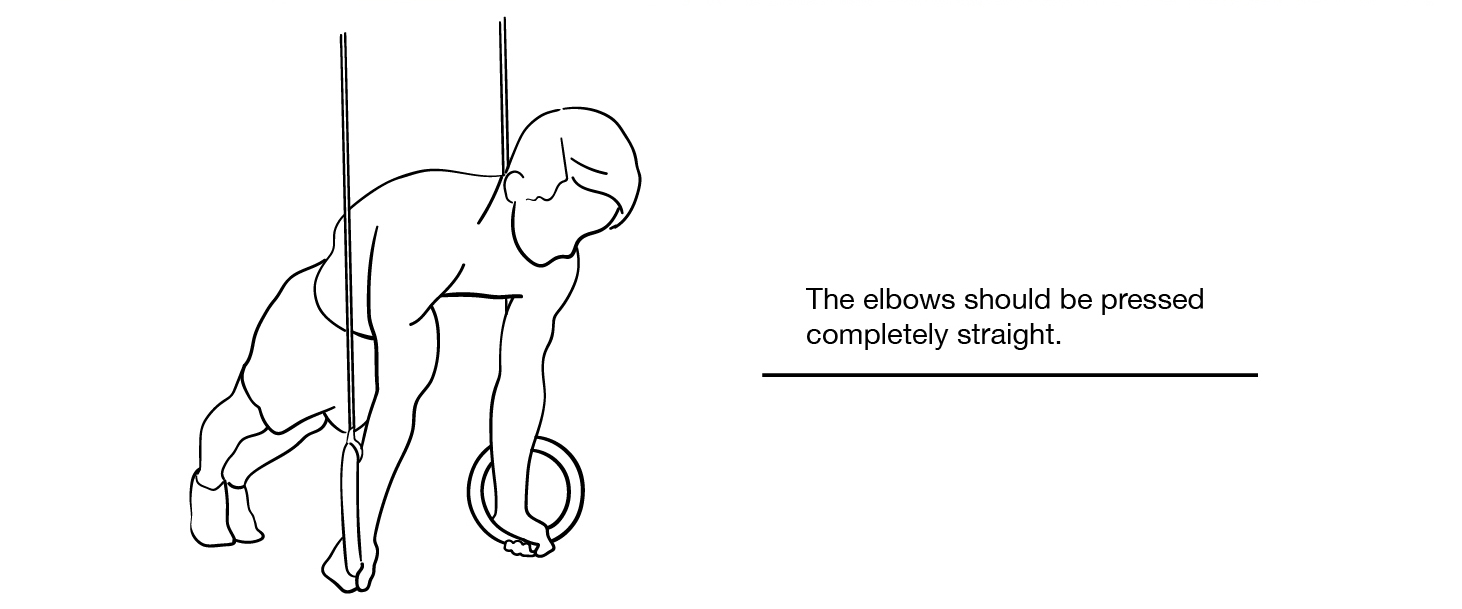 Set a pair of gymnastic rings just off the floor.
Grab ahold of the rings and assume a proper straight arm plank position with your shoulders over your hands.
Turn the rings outward, past parallel, and hold for time.
In this position, you should feel as though you are pressing the crease of your elbows strongly forward.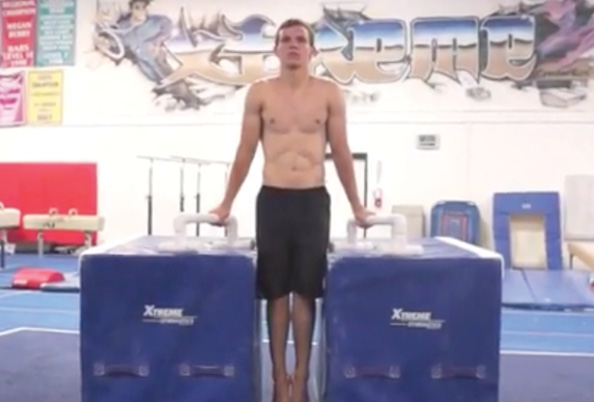 Exercise: Parallette Support
Type of Exercise: Strength
Muscles: Biceps, Shoulders, Trapezius, Chest, Abdominals
Difficulty: Moderate
Equipment: Parallettes, Plyometric Box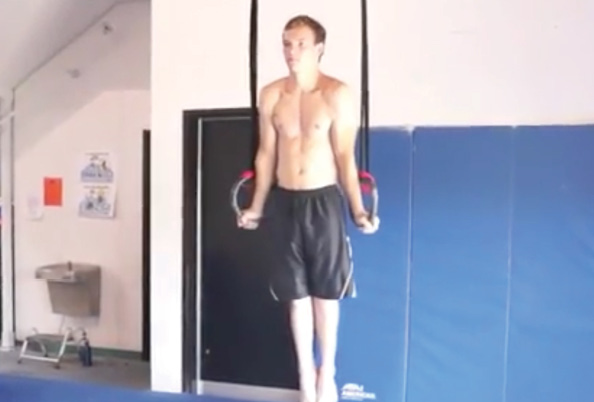 Exercise: Ring Support
Type of Exercise: Strength
Muscles: Biceps, Shoulders, Trapezius, Chest, Abdominals
Difficulty: Intermediate
Equipment: Gymnastic Rings