Tim Ferris
Welcome, Tim Ferriss Show Listeners!
The GymnasticBodies system of training will take a normal adult and turn them into an extraordinary athlete.
And as a Tim Ferriss Show listener, you'll get a discount of 25% off
GB Fundamentals - $75 (orig $99.99)
Use code Tim25off
Get my FUNDAMENTALS Course!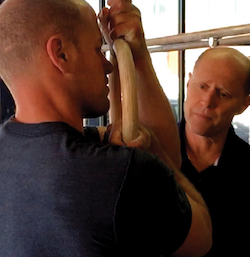 "I'VE ONLY BEEN USING THE GYMNASTICBODIES COURSES FOR TWO WEEKS AND I FEEL PHYSICALLY BETTER THAN I'VE FELT IN YEARS."
- TIM FERRISS
Missed the podcast? Listen to it
here
.
Why Start with GB Fundamentals?
Start with the GB Fundamentals in order to establish a true strength and mobility baseline.
Fundamentals is a four week program that is designed to help you understand, through movement, the basic components of gymnastics strength training.
Progressive 4 Week Program

We believe in setting our students up for success. Start simple and build from there.

Diagnosis of Your Movement

Are you moving in the most optimal way? Let us teach you how.

Perfectly Paced Progression

Learn basic shoulder/hip functions, spine movement, shoulder blade control, wrist mobility and the most effective core exercises.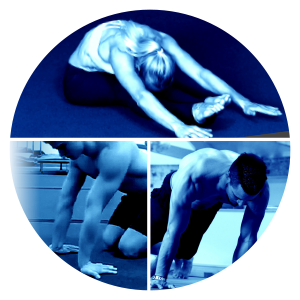 FUNDAMENTALS
The fundamentals 4 week course will make sure you start out on the right track in your GST journey with daily content offering effective progressions.
BUY NOW
Use Code: Tim25off
CHOOSE A
GB BUNDLE
AND SAVE
UP TO $165
Interested in adding
focused strength, stretch
or skill work? We have a
GB bundle just for you.
Some Exercises that Tim Uses Personally