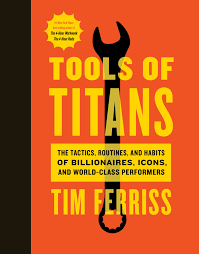 "I'VE ONLY BEEN USING THE GYMNASTICBODIES COURSES FOR TWO WEEKS AND I FEEL PHYSICALLY BETTER THAN I'VE FELT IN YEARS."
- TIM FERRISS
Missed the podcast? Listen to it
here
.
Why Start with Fundamentals?
Start with Fundamentals in order to establish a true strength and mobility baseline.
Fundamentals is a 4 week online course designed to make sure you start out on the right track in your GSTTM journey with either a diagnostic or education lesson each day building into a final daily limber routine.
Progressive 4 Week Program

We believe in setting our students up for success. Start simple and build from there.

Diagnosis of Your Movement

Are you moving in the most optimal way? Let us teach you how.

Perfectly Paced Progression

Learn basic shoulder/hip functions, spine movement, shoulder blade control, wrist mobility and the most effective core exercises.
Fundamentals can be done at home without any equipment. All ages are welcome, zero workout knowledge required.
Get Fit
Use Code: Tim25off
CHOOSE A
GB BUNDLE
AND SAVE
UP TO $165
Interested in adding
focused strength, stretch
or skill work? We have a
GB bundle just for you.
Explore the World
of Tim Ferriss!
Tim is a wealth of knowledge. Learn from him as he deconstructs world-class performers, including our very own Coach Sommer.
Join Tim and Coach as they dive behind the scenes of Gymnastics Strength Training and how it increases our everyday quality of life.
Check out hundreds of Tim's valuable podcasts here.