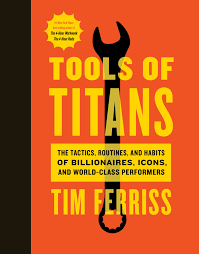 "I'VE ONLY BEEN USING THE GYMNASTICBODIES COURSES FOR TWO WEEKS AND I FEEL PHYSICALLY BETTER THAN I'VE FELT IN YEARS."
- TIM FERRISS
Missed the podcast? Listen to it
here
.
Explore the World
of Tim Ferriss!
Tim is a wealth of knowledge. Learn from him as he deconstructs world-class performers, including our very own Coach Sommer.
Join Tim and Coach as they dive behind the scenes of Gymnastics Strength Training and how it increases our everyday quality of life.
Check out hundreds of Tim's valuable podcasts here.