Sale!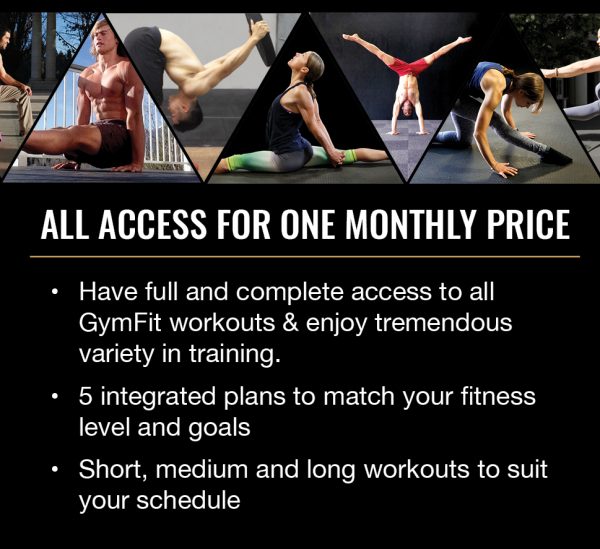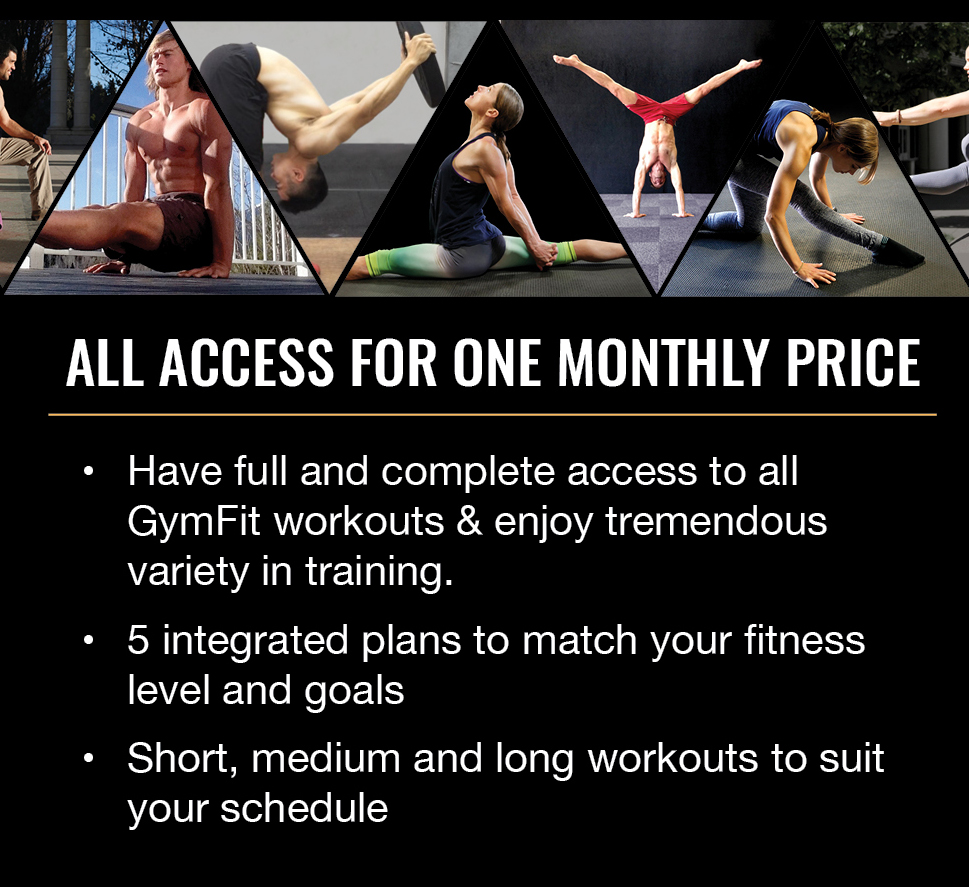 GymFit TV
From: $29.99 / month with a 7-day free trial
If you're anything like the rest of us, you would love to have access to the entire library of courses and workouts. It's a fun way to get strong, limber, and build skills while being guided by our long-term fitness plans. An active subscription offers the following classes, plans and courses.
All 5 integrated plans to match your fitness level and goals
Fundamentals, Restore to identify weaknesses and address them
Foundation One, Two, Three, Four to build strength and mobility
Handstand One, Two, Three for complete handstand development
Front Split, Middle Split and Thoracic Bridge for stretching
Tumbling One for learning movement
Rings One to build maximum strength
Over 60 additional classes that can be added to your schedule
Our various skill sets will teach you more body-awareness while giving you activities that are fun. As you strengthen your core, shoulders, and bodyline, you can build a solid handstand. You may even progress to handstand presses. Our movement course will build on your handstand and add a little tumbling flair.
In addition to these thorough building blocks, we also have workouts that focus on specific points of challenge and necessity. Find great warm-ups, prehab training, active mobility sets, cardio and more. You won't get bored for years.
*Does not include Thrive Nutrition.