A DYNAMIC PLAN BASED AROUND BUILDING BASIC STRENGTH & MOBILITY.
Level 1 bundles our popular Foundation One course with great warm-up, active mobility, and injury prevention videos. Train at your own pace and enjoy a structured workout routine. Most students can complete Foundation One in six months, but you'll want to keep revisiting it to maintain your hard-earned mobility, core and basic strength.
Complete Athletic Blueprint
We'll supply a detailed plan of bodyweight strength and mobility workouts, perfect for short- and long-term goals.
Optional Add-on
We highly recommend students also enroll in the Stretch Courses alongside this plan. Recommendations on when to include these stretches are part of the calendar but not required.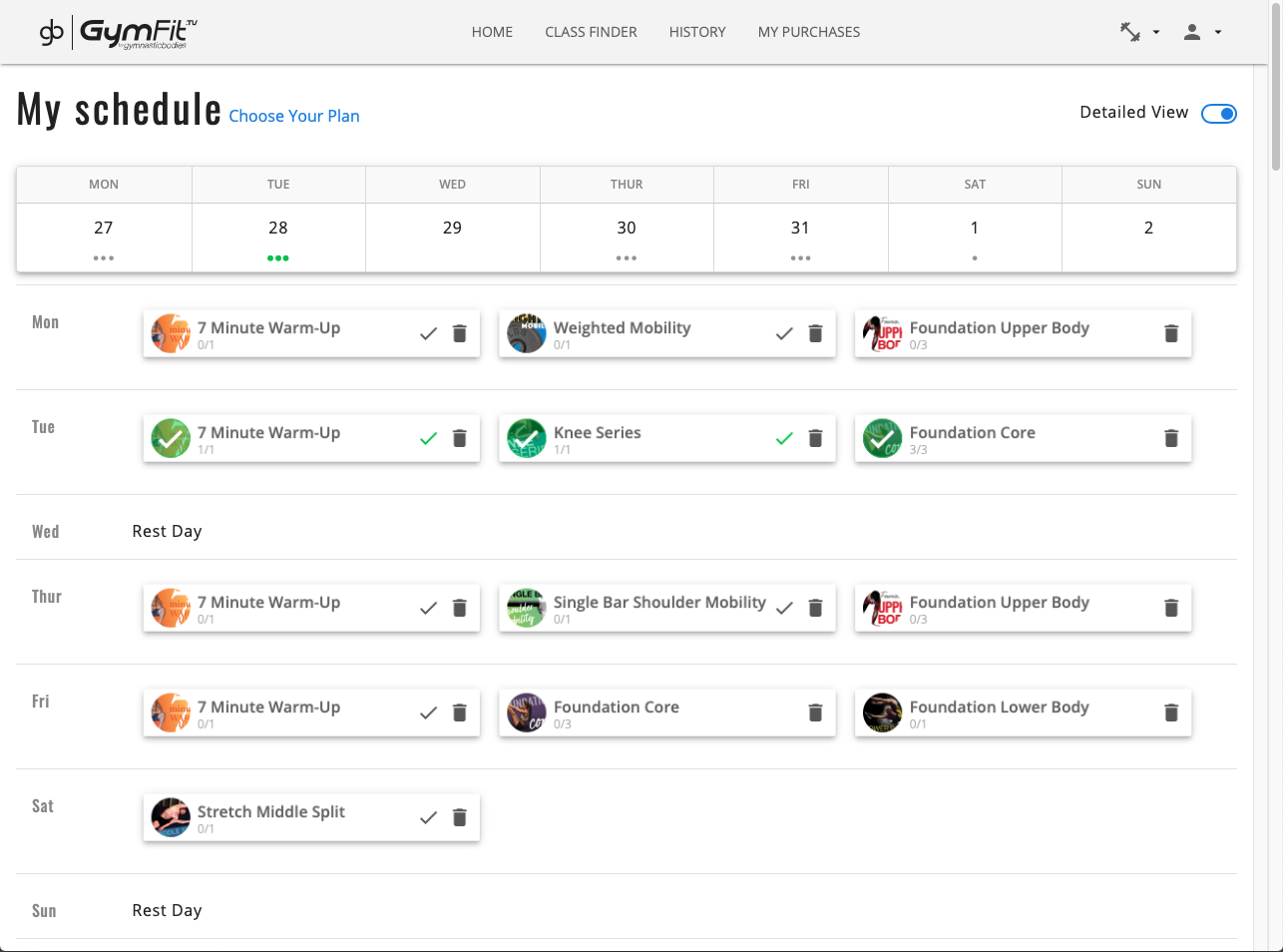 What's Included — Lifetime Access to the Following:
Lifetime Access to the Following: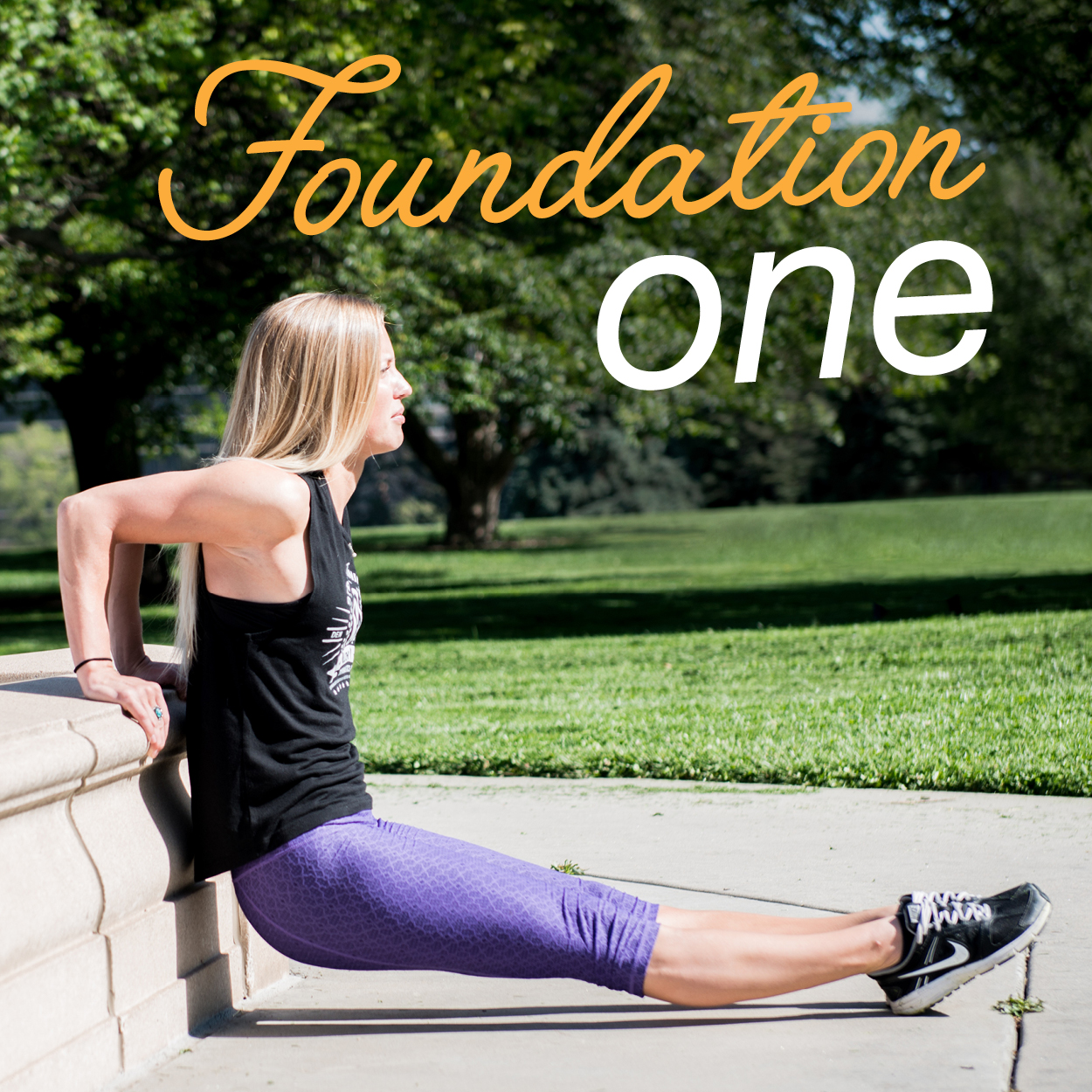 Foundation One
Strength | Active Mobility | Skill-Building | Progressive Programming
This course is perfect for anyone looking to build strength and ready to follow structured training. Use it three to five times weekly as your main workout either in a gym or at home with minimal equipment. Each 15-30 minute workout will focus upper-body, lower-body, or core.
7 Minute Warm-Up
Full Body | Pre-Workout | Stretching | Quick
Warming up before a workout is essential. Some of our videos have warm-ups built in, but other workouts may benefit by following this seven-minute session before you get started.
This sequence will gently awaken and energize your whole body. Use this flow before a workout or to create space in tight muscles and loosen stiff joints anytime!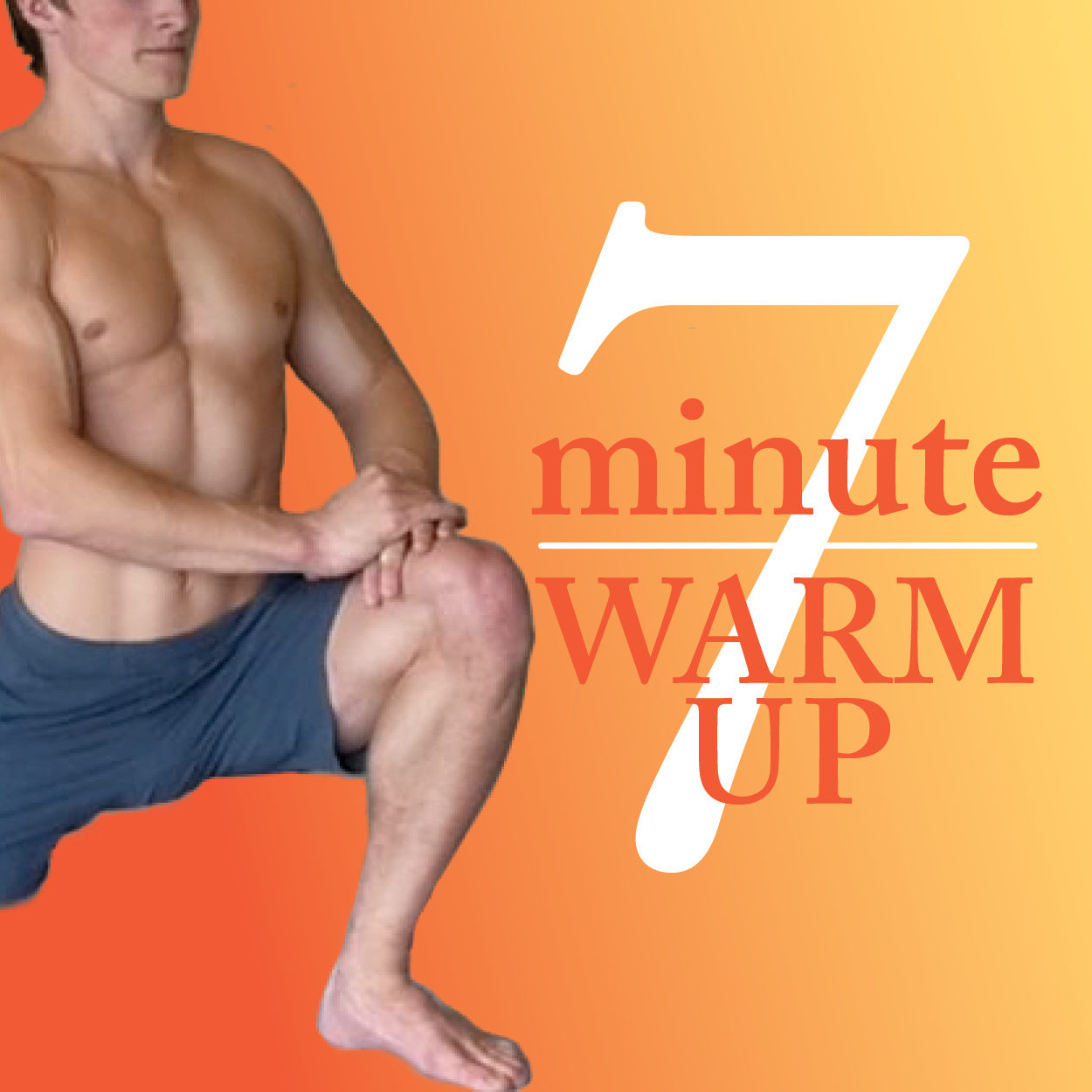 Weighted Mobility
Beginner Level | 17-Minutes | Full Body | Mobility
Fast track your mobility progress by adding load to this weighted full- body routine. Give special attention to the areas that need it most, including your wrists, neck, shoulders, and hips!
Loading your stretches by adding weight to them expedites mobility progress. This routine introduces several ways in which you can weight your stretches. This class addresses mobility in the wrists, neck, shoulders, hips and hamstrings. Use this class after your warm- up to fast track mobility.
Single Bar Shoulder Mobility
Beginner Level | 10-Minutes | Improves Shoulder Range | Mobility
All you need is a single bar and a pair of rings to create mobility in the shoulders through hanging, twisting, and pulling. This 10-minute follow- along is the perfect addition to any upper body strength training–use it for warm up, cool down, or on a recovery day to keep your shoulders happy!
Loading your shoulders keeps them healthy. This mobility session creates load through hanging, twisting and pulling on a single bar. It can be done as a stand-alone mobility session when your shoulders need some extra love, or as a warm-up before an upper-body workout. You will need a fixed bar you can hang on and a set of rings to complete this workout successfully.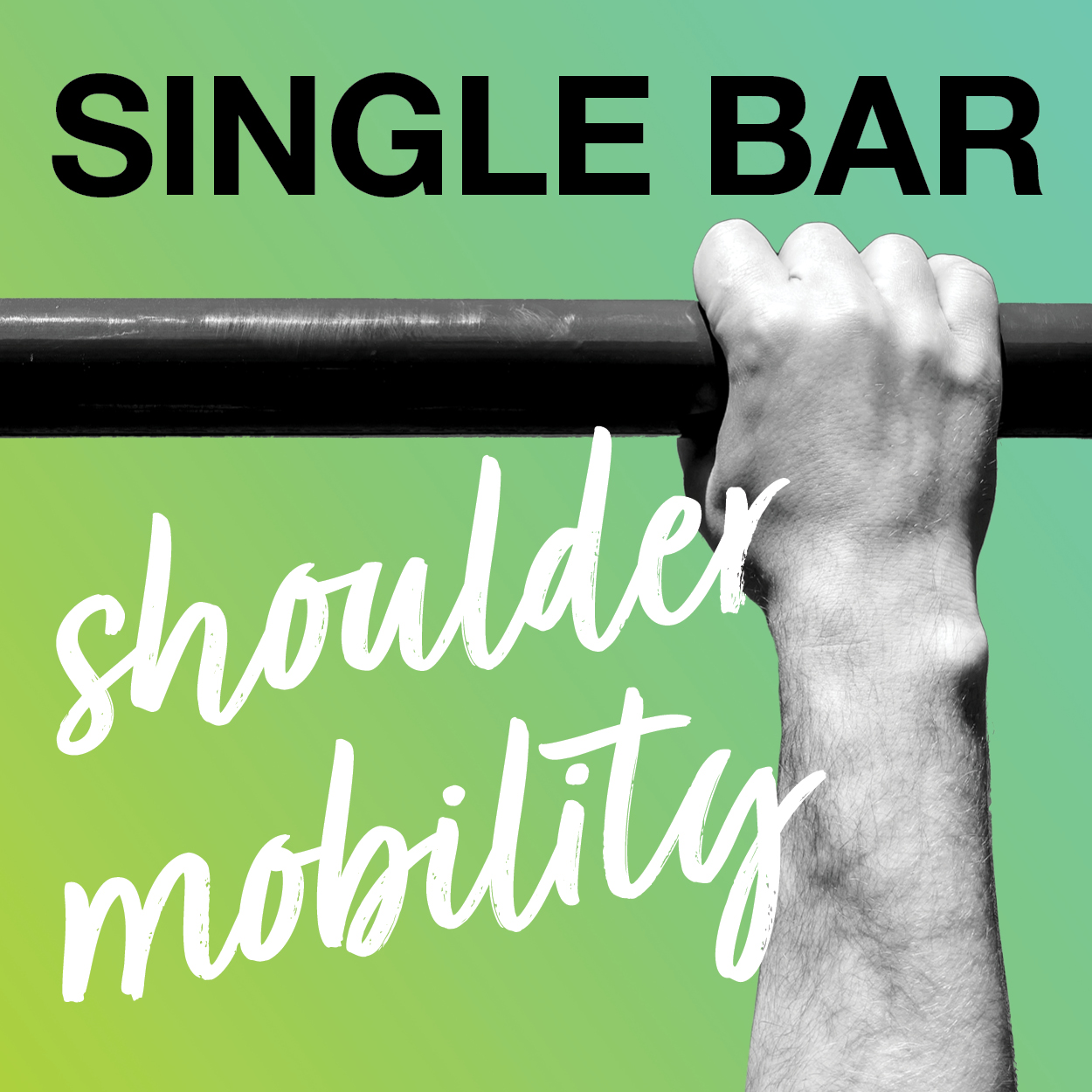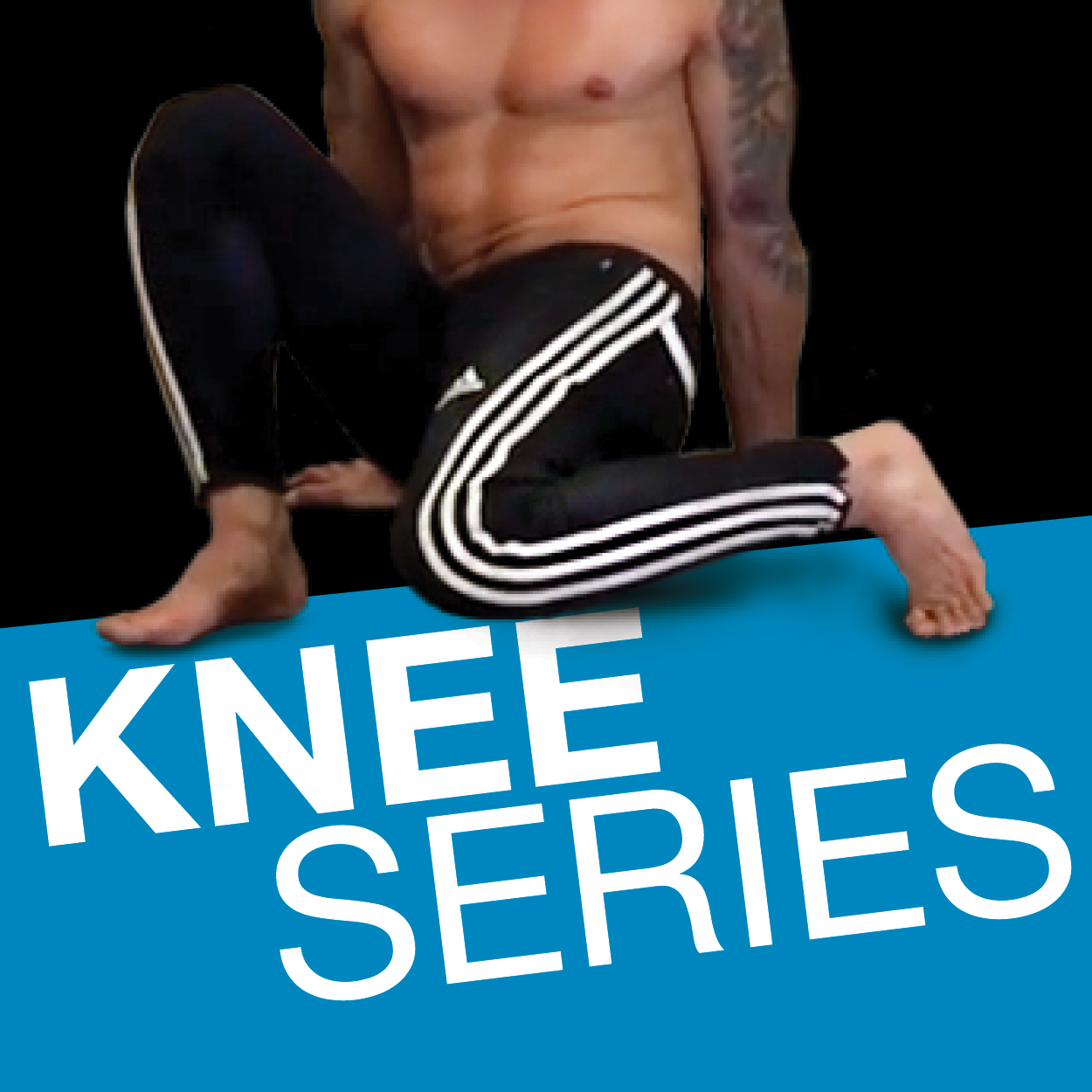 Knee Series
Beginner Level | 15-Minutes | Improves Knee Health | Mobility
Knee pain is NOT inevitable! In 15 minutes you can strengthen the muscles, tendons, and ligaments of the knees, significantly decrease your injury risk, and improve your knee health. Prepare your knees for the unexpected twists and turns of life using this series—you'll be happy that you did!
Complete this series once a week as a leg-day warm-up or as a stand- alone mobility session. If you're currently experiencing some "age related" aching, using this course can help you find relief. If your knees are healthy, keep them that way by committing to improving your connective tissue health with this class.
Here's What the Professionals Have to Say
"The mobility is put together so well. It confirms to me that most people have mobility that is pathological. In my work as a Physio I treat many people with rotator cuff injuries. They have mobility that comes nowhere near what is in this program. If only they did these mobility exercises before they got injured! This whole program is so well thought out. This is worth way more than it costs. I truly believe this is the best program I have seen that is also beneficial in terms of musculoskeletal health."
- Mark Collins, Physiotherapist
See Your Progress Over Time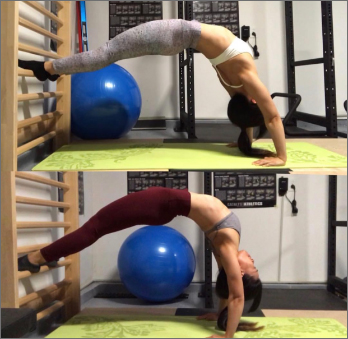 Workout History & Support
Training is a journey and improvement comes in small steps. We make it easy for you to see progress over time so that any workout you do can be logged and tracked. Where will you be in a month? In a year?
Your success is our main priority. Our support team consists of advanced coaches who have been through the sticking points you may have, and they can offer advice on what to do next.
Not sure where to start? Just ask, we're an email away.
Why Bodyweight Workouts?
It's fun and very effective at building strength and mobility. Mobility allows you to use the strength you've built, keeps your joints healthy, and prepares you for the harder muscle-building exercises ahead.
Can you get all of the benefits you would with traditional weight training?
Absolutely. Our bodyweight programs go far beyond pushups, pull-ups and crunches and provide hundreds of exercises from beginner to advanced to give you variety and step by step progression.
"I have not found another program that structures some of the incredibly demanding elements of bodyweight strength in all it's forms of flexibility, balance, mobility, muscle strength including the connective tissue (ligaments and tendon) where the real ability to create power resides."
-Paul Watson