Shoulder Extension Stretch
The Shoulder Extension Stretch opens the chest and lengthens the biceps. It is great for correcting slumped posture. It activates the traps, pinching the shoulder blades together, which naturally corrects the stance of the upper thoracic spine.
Type Of Exercise: Flexibility
Muscles: Shoulders, Biceps
Difficulty: Intermediate
Equipment: Body Only
Shoulder Extension Stretch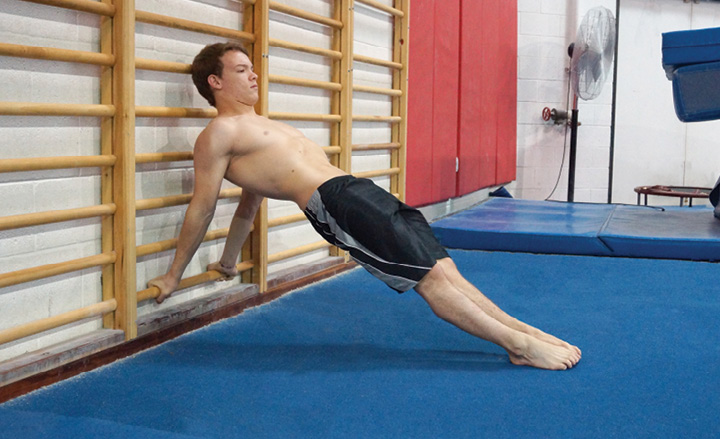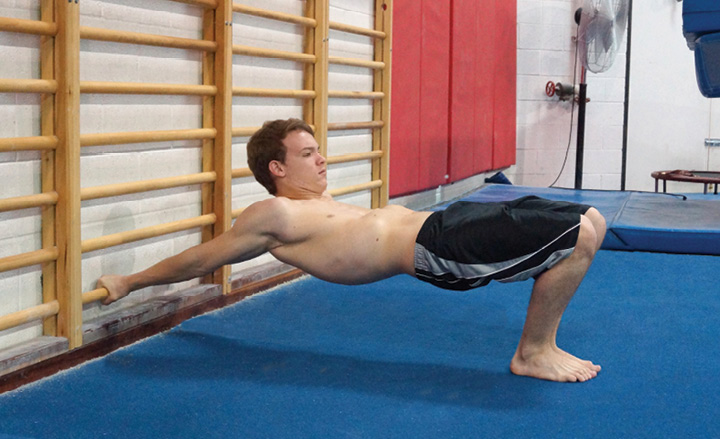 Begin seated on the floor with your legs extended in front of you.
Place your hands flat behind you, fingers facing backward.
Open your chest, pinch your shoulder blades together (retract), and straighten your elbows.
Keeping your shoulder blades touching and elbows straight, walk your hands together until your pinkies are touching (or they are as close as you can get them).
Alternatively, hold onto the bottom rung of stall bars at shoulder width or narrower.
Lift your hips up until they completely open (engage your glutes); you should now be supported by your hands and feet only.
Bend your knees to slide your hips forward (keep them as close to shoulder height as possible).
Pull yourself into as much shoulder extension as you comfortably can and hold for time.
Keep your back flat and chest high for the duration of the hold.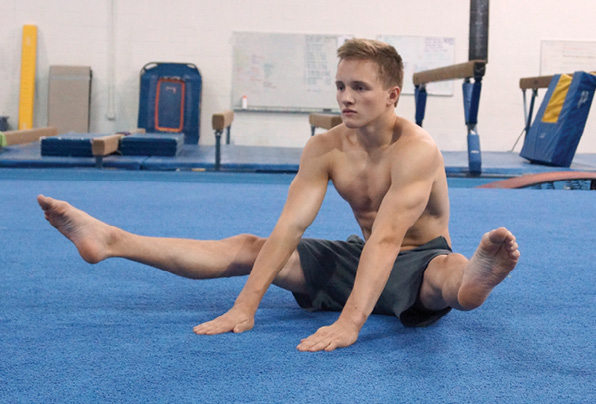 Exercise: Seated Straddle Pulse
Type of Exercise: Flexibility
Muscles: Hamstrings, Hips, Lats, Shoulders
Difficulty: Beginner
Equipment: Stall Bars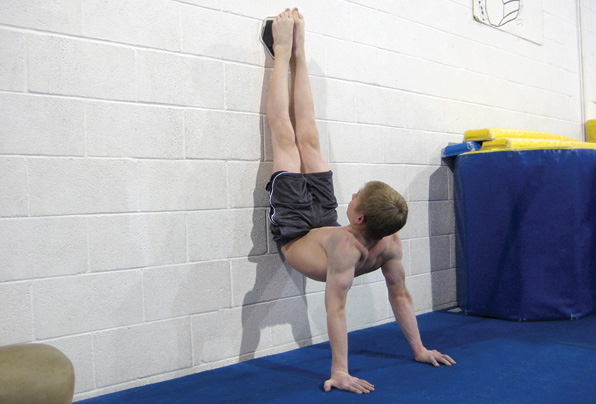 Exercise: Manna Wall Slide
Type of Exercise: Mobility
Muscles: Shoulders, Trapezius, Biceps
Difficulty: Intermediate
Equipment: Slider, Wall