Partial Wall Handstand Rep
The Partial Wall Handstand Rep is a handstand drill that helps the athlete work their handstand balance, using light reliance on the wall for aid. It's an example of fun, challenging exercises found in gymnastic strength training.
Type Of Exercise: Skill
Muscles: Shoulders, Trapezius, Middle Back, Abdominals
Difficulty: Moderate
Equipment: Body Only
Partial Wall Handstand Rep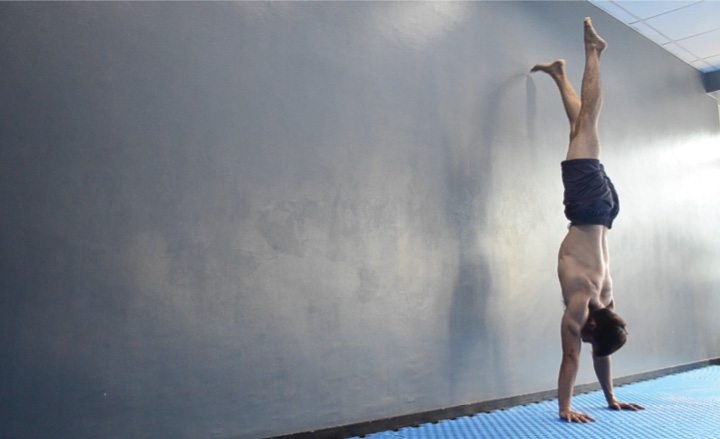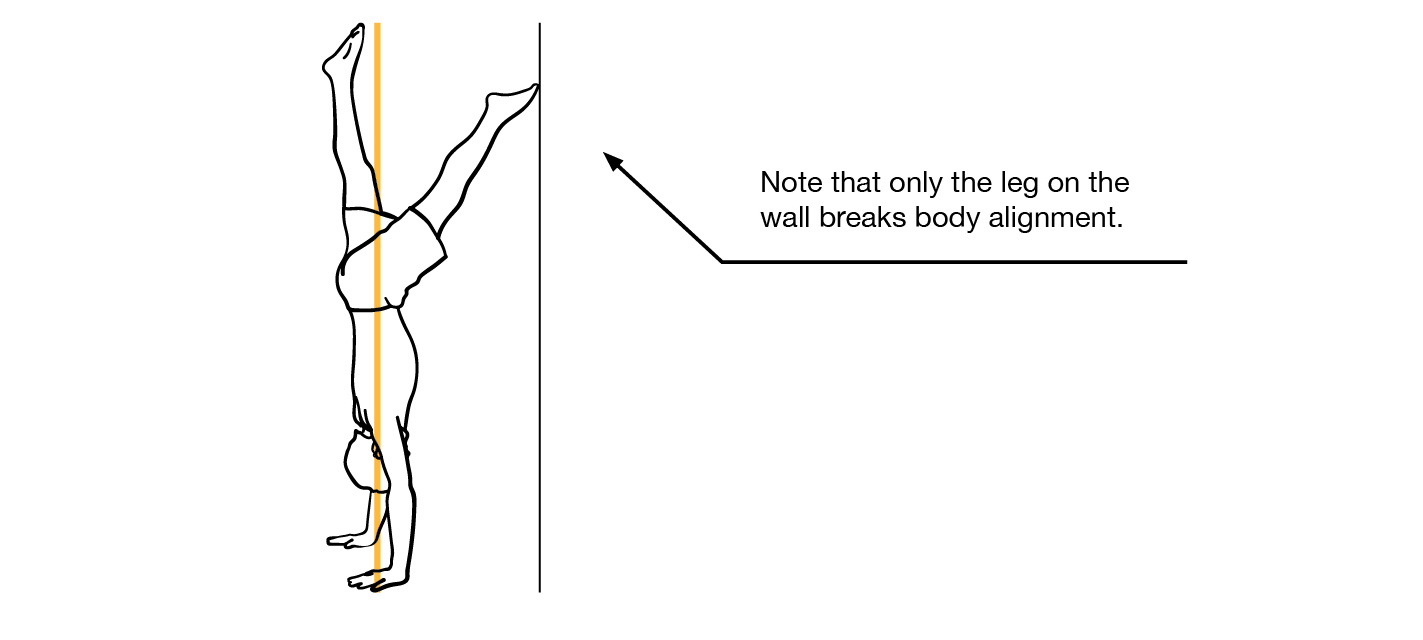 Begin in a wall handstand, hands placed about one foot away from the wall, with your hips slightly piked.
Pull one foot off the wall and over your hips.
Hold this handstand briefly.
Maintain a straight body line, with posterior pelvic tilt (PPT), 180-degree shoulder flexion, and complete scapular elevation (shoulder shrug) throughout the static hold.
Now bring one foot back to the wall at a time, back to the start position.
Repeat this partial wall handstand for reps.