Chinese Handstand
The Chinese Handstand is a great handstand drill for working the handstand line, assuring your shoulders are stacked, your scaps are protracted and elevated, and your core is holding your posterior pelvic tilt.
Type Of Exercise: Skill
Muscles: Shoulders, Trapezius, Middle Back, Abdominals
Difficulty: Moderate
Equipment: Pull-up Bar
Chinese Handstand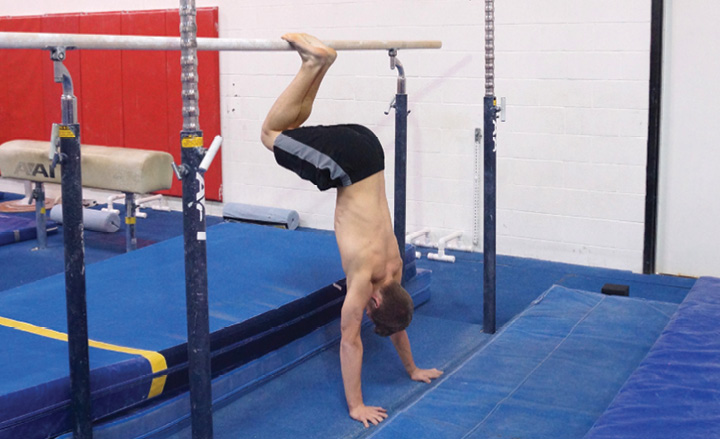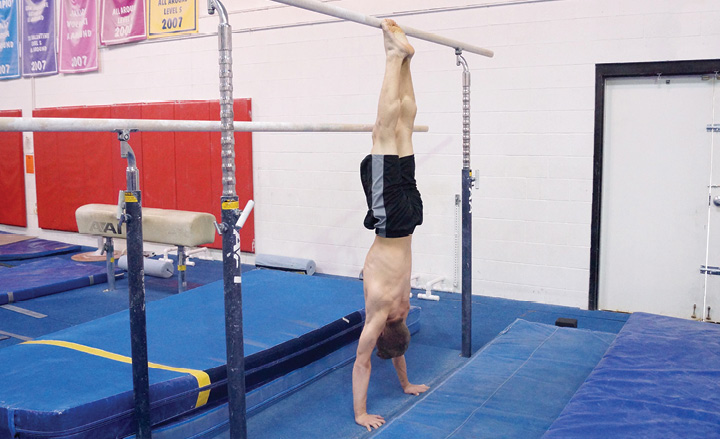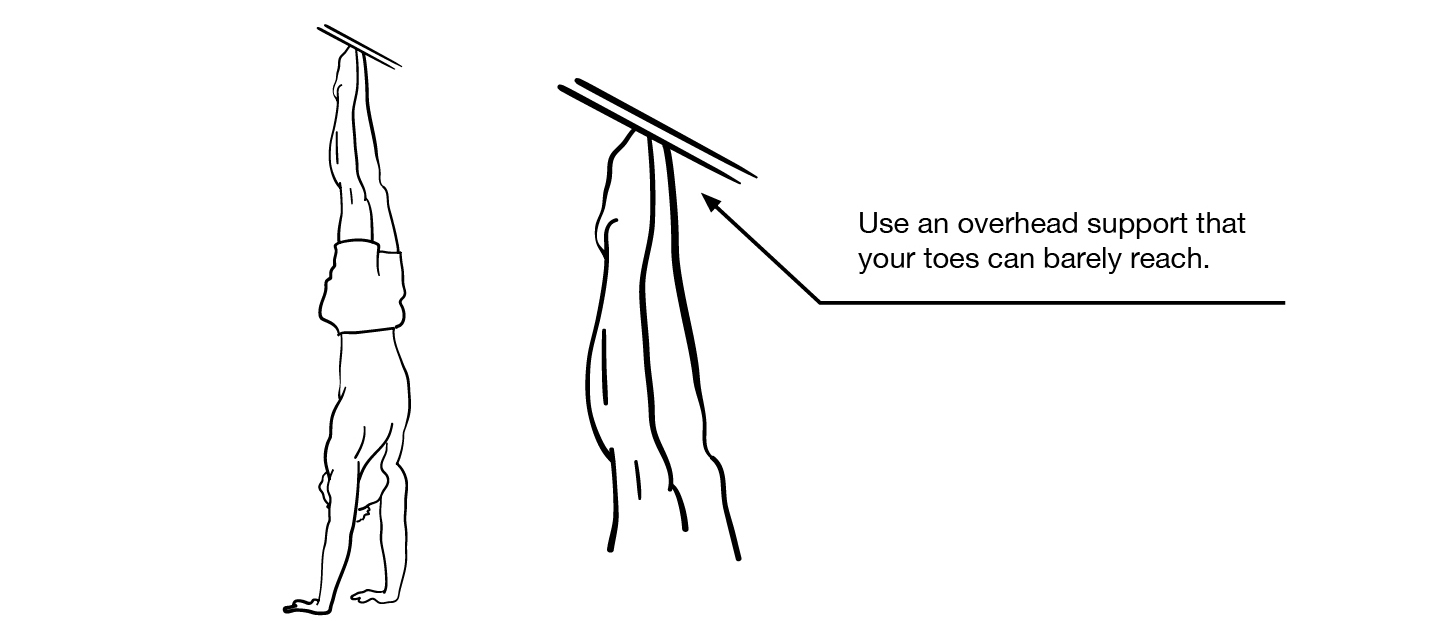 For this handstand variation, use an overhead support that your toes can just barely reach.
Kick up into a handstand and fully extend through your body: point your toes, straighten your legs, achieve a posterior pelvic tilt (PPT), and open and shrug your shoulders strongly.
If the overhead support is properly positioned, it should be unreachable without fully lengthening your body.
Hold this assisted handstand for time.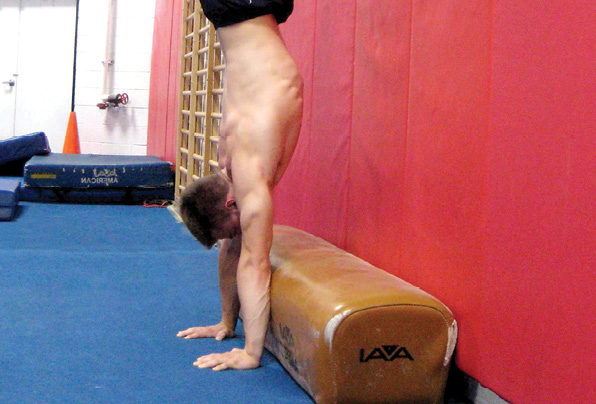 Exercise: Forearm Supported Handstand
Type of Exercise: Skill
Muscles: Shoulders, Trapezius, Middle Back, Abdominals
Difficulty: Moderate
Equipment: Other