BUILD A STRONG, FLEXIBLE, POWERFUL BODY. START RISK FREE WITH A 7 DAY FREE TRIAL.
Access all plans, programs and workouts with a single monthly (or annual) cost. Whether you are just starting out or looking for a new challenge, GymFit has options for all levels.
*Does not include Thrive Nutrition.
Why Bodyweight Workouts?
It's fun and very effective at building strength and mobility. Mobility allows you to use the strength you've built, keeps your joints healthy, and prepares you for the harder muscle-building exercises ahead.
Can you get all of the benefits you would with traditional weight training?
Absolutely. Our bodyweight programs go far beyond pushups, pull-ups and crunches and provide hundreds of exercises from beginner to advanced to give you variety and step by step progression.
What's Included:
WE KNOW, IT'S A LOT!

But rest easy—we will provide you with a pre-made workout plan that is easily adjustable to your skill level and needs.
All Levels: Intro–Level 4
Core | Upper Body | Lower Body | Progressions | Strength | Active Mobility
GymFit is the only bodyweight program that can guide you from absolute beginner to advanced athlete. Prepare for a drastic change in your strength, mobility and performance. These plans give you complete workouts and recommended days to do them on. Customize your plan with any of the many classes included in your access.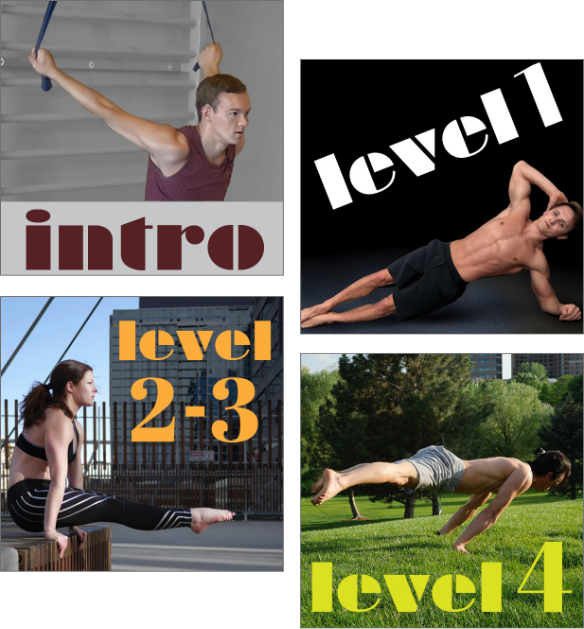 Fundamentals, Restore & Bands
Mobility | Movement | Body Position | Strength Prep | Joints
All three of these courses are great for beginners who need to build their basic mobility and overcome injuries.
Fundamentals will help you explore new movements and lead you through a daily limber routine. Restore will gently zero in on more common problems areas. Bands will strengthen your joins and soft tissues using lower resistance and higher reps. After using these courses faithfully for four-to-six weeks, you will feel and move better.
Foundation Series
Core | Upper Body | Lower Body | Progressions | Strength | Active Mobility
Get stronger, look better, and develop your body for advanced skills through the Foundation Series. No matter what level you start with, you can move from basic to advanced through the help of our progression format.
Not a muscle group will be left out. Address your core, your upper body, and your lower body.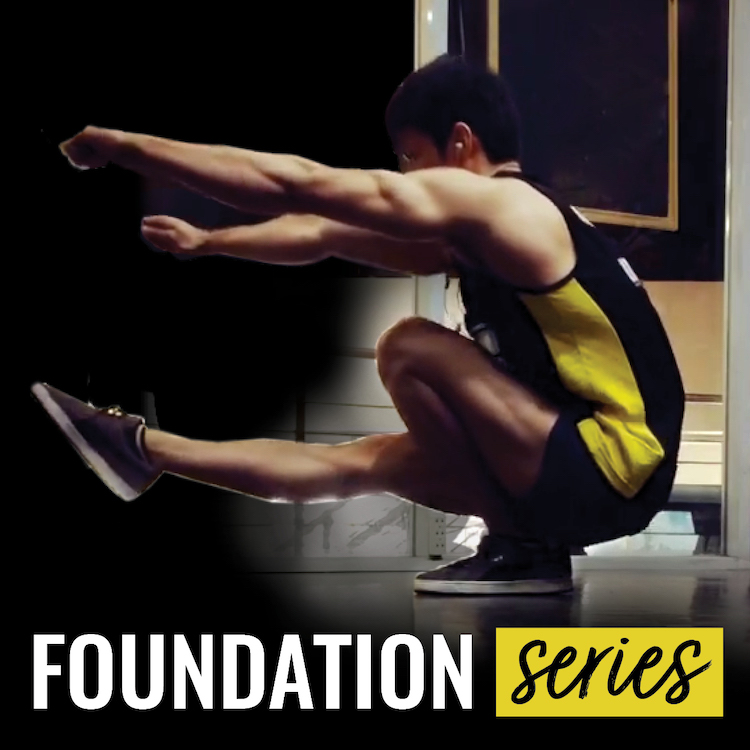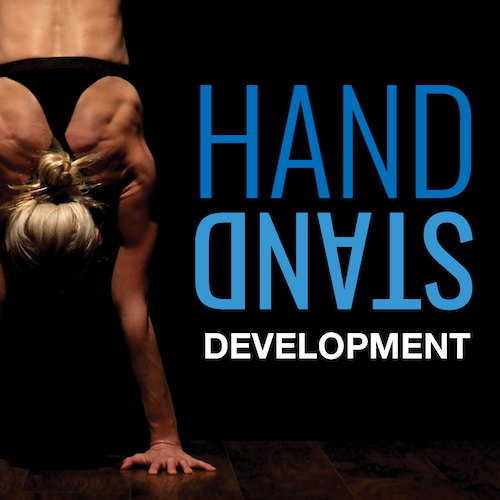 Handstand Development
Body Awareness | Shoulders | Traps | Core/Body-Line
Learn to become comfortable being upside down without the risk of falling. Strength your wrists and open your shoulders to avoid injury. Learn what a solid body line feels like. And once you have awesome balance, take it further into press handstand, single-hand holds and pirouettes.
Movement
Ankle/Knee | Quads | Hamstring | Hips | Shoulder | Scapula | Thoracic Spine
If moving well is your goal, and you like your workouts to be fun, dynamic, and skill-oriented, then Movement is the perfect course for you. You'll engage in animal-style movements and learn basic tumbling such as cartwheels and handstand rolls before finishing the course with integrated movement routines. This course builds from progressions that are beginner-friendly all the way into advanced movement. If you are completely new to a movement practice, consider beginning with Fundamentals to assess your mobility and learn the positions you'll need to be successful with Movement. If you're already moving often, you can feel free to add Movement in alongside Foundations, Handstand, or Stretch.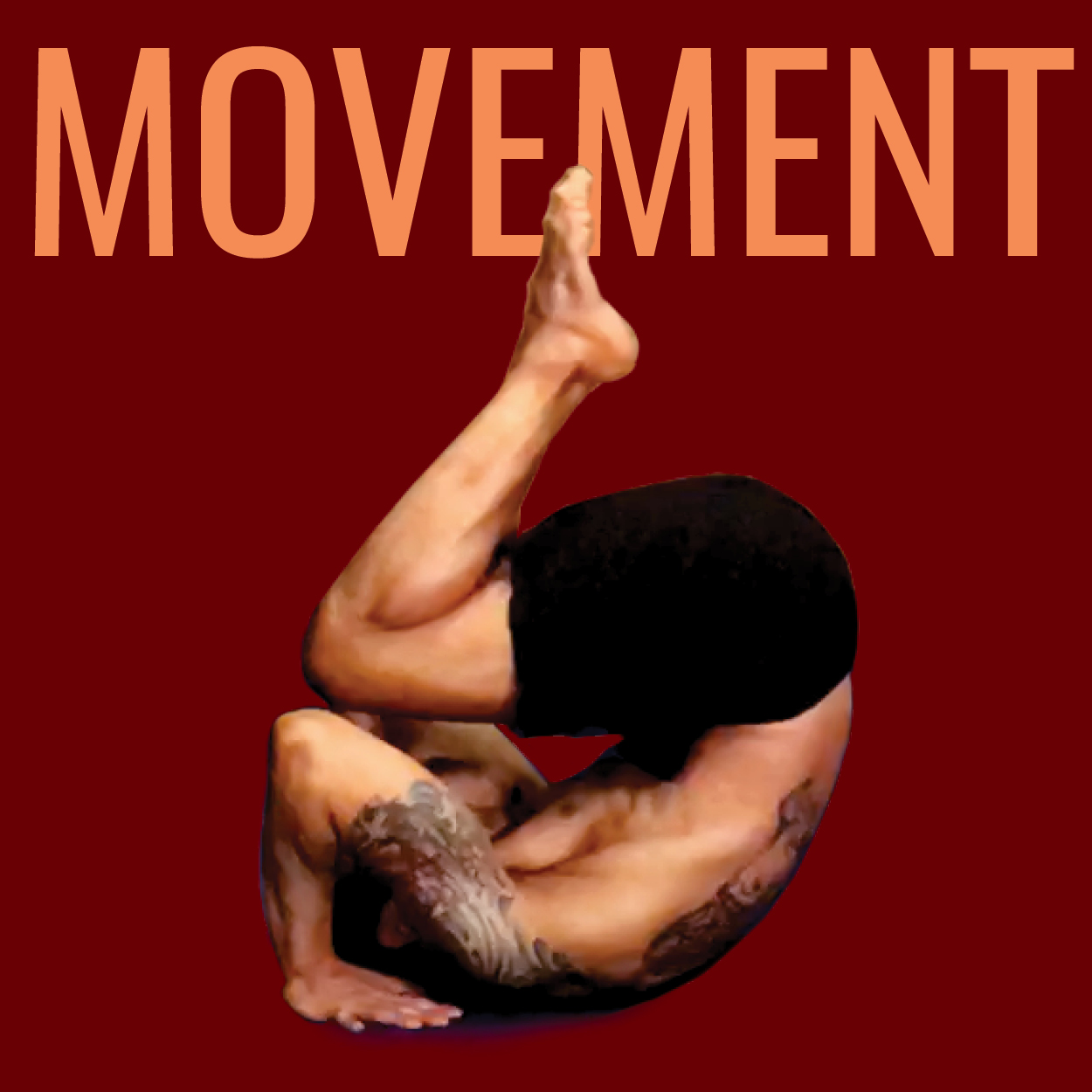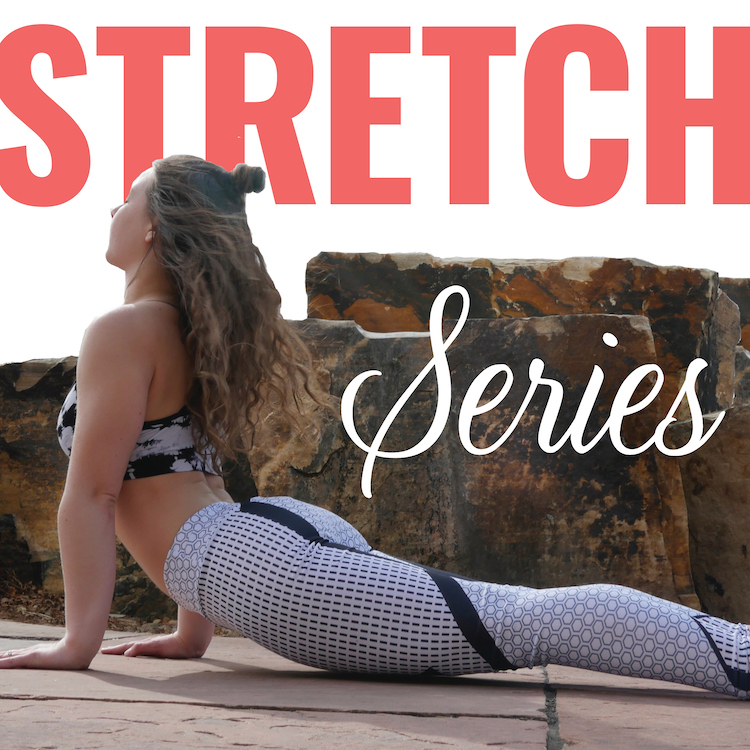 Stretch
Weekly | 45-Minute Sessions | Moderate to Intermediate | Increases Flexibility
The Stretch Series consists of three 45-minute sequences crafted to develop full-body flexibility. Each routine gradually builds in intensity, making these challenging and productive for a wide range of students.
Each 45-minute stretch sequence has a specific focus: middle splits, front splits, or thoracic bridge. Using each sequence weekly is recommended. Using them more often will not result in double the flexibility gains, but might leave you overly sore and negatively impact the rest of your training.
Much More!
It's... a lot. We're constantly adding to our library of workouts, which is great, because that means you get tons of additional core, mobility, strength, flexibility, and prehab options. We've also provided a way for you to sort through the library, as well as keep track of your workouts daily. Trust us—a lot of time has gone into building a system that leads you through a successful and safe workout regime.
Here's What the Professionals Have to Say
"The mobility is put together so well. It confirms to me that most people have mobility that is pathological. In my work as a Physio I treat many people with rotator cuff injuries. They have mobility that comes nowhere near what is in this program. If only they did these mobility exercises before they got injured! This whole program is so well thought out. This is worth way more than it costs. I truly believe this is the best program I have seen that is also beneficial in terms of musculoskeletal health."
- Mark Collins, Physiotherapist
See Your Progress Over Time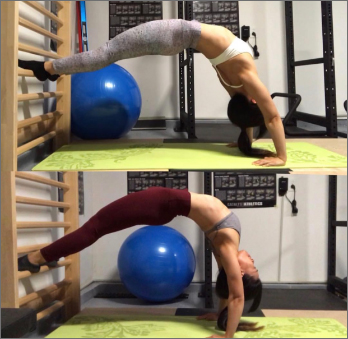 Workout History & Support
Training is a journey and improvement comes in small steps. We make it easy for you to see progress over time so that any workout you do can be logged and tracked. Where will you be in a month? In a year?
Your success is our main priority. Our support team consists of advanced coaches who have been through the sticking points you may have, and they can offer advice on what to do next.
Not sure where to start? Just ask, we're an email away.
Complete Athletic Blueprint
You don't need a degree in physiotherapy to make this work. We'll supply a detailed plan of bodyweight strength and mobility workouts, perfect for short- and long-term goals. You just show up and give your personal best.
All our programs form a complete athletic blueprint. You can start as an absolute beginner built like a concrete zombie and over time develop into a strong and flexible athlete. We'll be with you every step.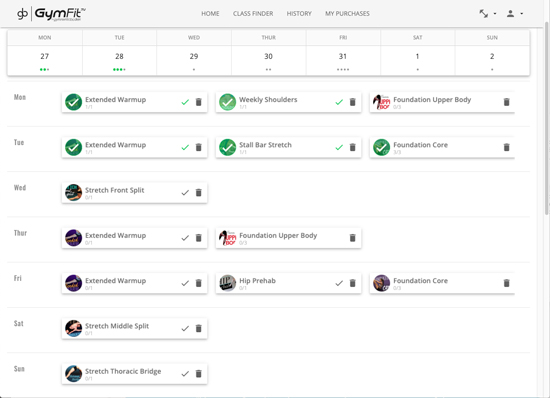 "I have not found another program that structures some of the incredibly demanding elements of bodyweight strength in all it's forms of flexibility, balance, mobility, muscle strength including the connective tissue (ligaments and tendon) where the real ability to create power resides."
-Paul Watson
Frequently Asked Questions
F.A.Q's
Is bodyweight training effective for building muscle?




There are two different types of muscle that you can put on. Bodyweight training is most effective at building muscle density. Think incredibly strong but lean like a gymnast. Muscle size is more common in bodybuilding but can also be done with special programming of bodyweight training.

Is bodyweight training enough?




Bodyweight training is so effective that weight training is not required at all. Some students choose to supplement their weight training with bodyweight work while others do not weight train at all. It comes down to your goals and having a good program like GymFit to progress you properly.

Why are bodyweight exercise as effective as weight training?




The short answer is that the body doesn't care whether your resistance comes from a weight or creating load through bodyweight progressions. Bodyweight workouts focus on maximal muscle contraction which makes the muscle more efficient and thus stronger.

Can you build muscle without a gym?




Absolutely. Many students workout at home with minimal equipment or at playgrounds or parks. Some skills and exercises do require equipment to learn, but for most everything the best piece of equipment is your own body!

Can you maintain muscle with bodyweight exercises?




Yes, though it depends on whether your mobility is in line with your strength. If you are too tight while being very strong, you are very likely to get injured. In this scenario, we put muscle gains on maintenance while building the proper mobility. The benefit of good mobility is that you'll be able to use the muscle in larger ranges of motion and so will be even stronger long term.