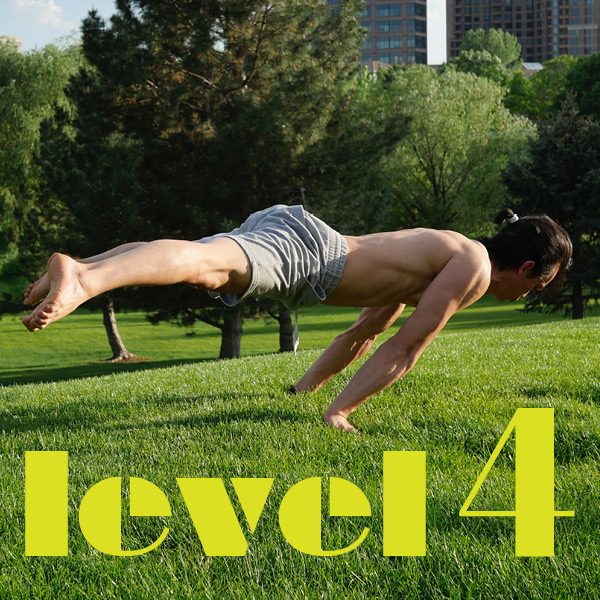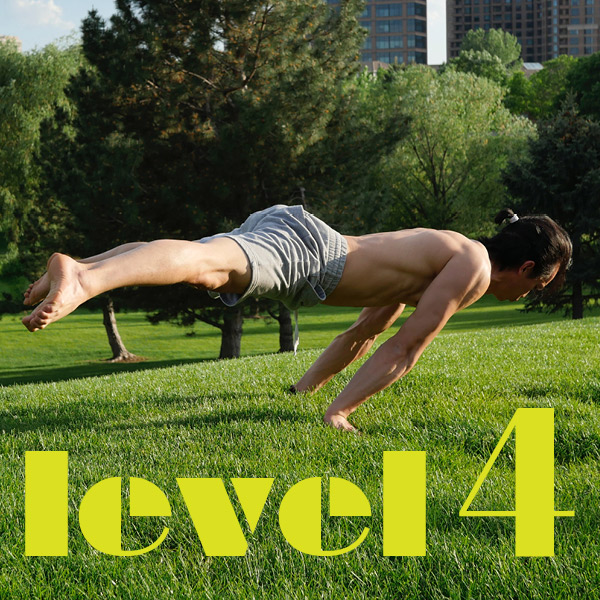 Level 4 Plan
$225.00
What does a Plan look like?
Each plan day consists of three parts: a warmup, a mobility class and a workout that matches the difficulty level of the plan.
Level 4 Plan (Advanced)
The Level 4 Plan is a dynamic plan based around building advanced strength and mobility using the Foundation Four. Foundation Four allow you to train at your own pace and takes most students at least six months to complete. This plan is best for students who enjoy a structured workout routine and want to do develop advanced skills commonly found in gymnastics and calisthenics.
Lifetime access to

Foundation Four

,

Extended Warmup

,

Stall Bar Development

,

Wrist Sequence

and

Hanging Leg Lift Triplex

Learn the Straddle Planche, Side Lever (Human Flag), Manna, Rope Climb, Hollow Back Press and Front Lever
Build a well rounded body with peak levels of strength and mobility
Maximize your potential as an athlete
Optional Add-on
We highly recommend students also enroll in the Stretch Courses alongside this plan. Recommendations on when to include these stretches are part of the calendar but not required.
Equipment
Dumbbells, floor space, a workout bench, climbing rope and rings or trx