HAVE YOU BEEN WANTING A HANDSTAND, BUT DON'T KNOW WHERE TO START?
Learn to become comfortable being upside down without the risk of falling. Strengthen your wrists and open your shoulders to avoid injury. Learn what a solid body line feels like. And once you have awesome balance, take it further into press handstand, single-arm holds.
Why Bodyweight Workouts?
It's fun and very effective at building strength and mobility. Mobility allows you to use the strength you've built, keeps your joints healthy, and prepares you for the harder muscle-building exercises ahead.
Can you get all of the benefits you would with traditional weight training?
Absolutely. Our bodyweight programs go far beyond pushups, pull-ups and crunches and provide hundreds of exercises from beginner to advanced to give you variety and step by step progression.
Needed Equipment
keyboard_arrow_down
Handstand One
Handstand Two

Elevated Surfaces
Stall Bars

Handstand Three

Parallettes
Support (for one-handed balance)
What's Included — Lifetime Access to the Following:
Lifetime Access to the Following:
Handstand One
A Few Times A Week | Increased Mobility | Learn Inversions
If you're ready to learn a new skill, or are looking for a fresh take on your exercise routine, Handstand One is the perfect addition. Even if you've never been upside down, this course starts with movements that are accessible to everyone, including wrist preparation, bodyline awareness drills, and shoulder mobility exercises. You'll move into basic inversions including tripods and headstands as you're ready, before taking on wall-assisted handstand training. After gaining comfortability and shoulder strength on the wall, you'll work your way to holding a 60-second freestanding handstand!
Handstand Two (Press Handstand)
Weekly | Beginner Friendly | Increase Mobility | New Skill
Whether you're a seasoned handstand enthusiast, or never been upside down, you can still learn how to do a press-handstand! This movement requires great strength, mobility and balance. This course will help you to build all of this as well as proper positioning and alignment for the press. The beginning drills focus on shoulder strength and core compression–two key components of this movement. As you move through the course, you'll gradually begin practicing drills to lift your feet off the ground in the starting position, finally working to bring your legs all the way up to a handstand. Each workout takes 15-30 minutes and has a skill/strength elements coupled with a mobility drill. As you master your movement, the drills you practice will increase in difficulty.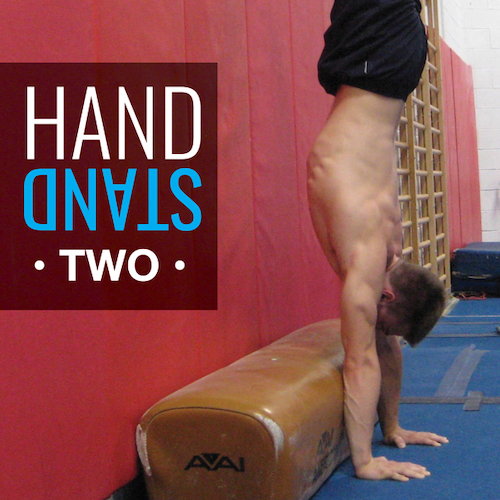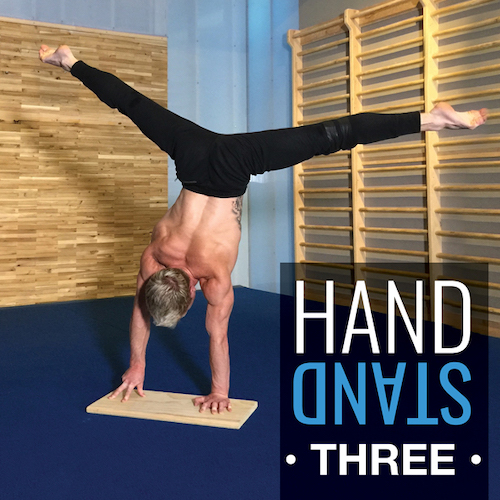 Handstand Three (One Arm Handstand)
A Few Times Weekly | Focused Progressions | Strength & Balance
If you feel quite comfortable holding a proper 30-second freestanding handstand, then this course will guide you in developing the strength and balance necessary for single-arm balancing. One Arm Handstand begins by building additional handstand strength with a variety of grips. After that, you'll move your handstand through pirouettes, and onto blocks as you build comfortability in shifting weight between your hands. Finally, you'll lift the weight off of your hands and onto your fingertips before finally mastering the one-arm handstand. Within the course, you'll find a series of progressions, with videos demonstrating each exercise, as well as written focus points. This course can be trained alongside Foundation workouts and the Stretch courses.
Here's What the Professionals Have to Say
"The mobility is put together so well. It confirms to me that most people have mobility that is pathological. In my work as a Physio I treat many people with rotator cuff injuries. They have mobility that comes nowhere near what is in this program. If only they did these mobility exercises before they got injured! This whole program is so well thought out. This is worth way more than it costs. I truly believe this is the best program I have seen that is also beneficial in terms of musculoskeletal health."
- Mark Collins, Physiotherapist
See Your Progress Over Time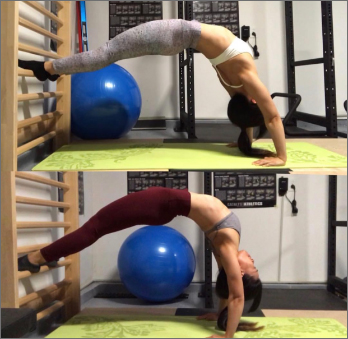 Workout History & Support
Training is a journey and improvement comes in small steps. We make it easy for you to see progress over time so that any workout you do can be logged and tracked. Where will you be in a month? In a year?
Your success is our main priority. Our support team consists of advanced coaches who have been through the sticking points you may have, and they can offer advice on what to do next.
Not sure where to start? Just ask, we're an email away.
Complete Athletic Blueprint
You don't need a degree in physiotherapy to make this work. We'll supply a detailed plan of bodyweight strength and mobility workouts, perfect for short- and long-term goals. You just show up and give your personal best.
All our programs form a complete athletic blueprint. You can start as an absolute beginner built like a concrete zombie and over time develop into a strong and flexible athlete. We'll be with you every step.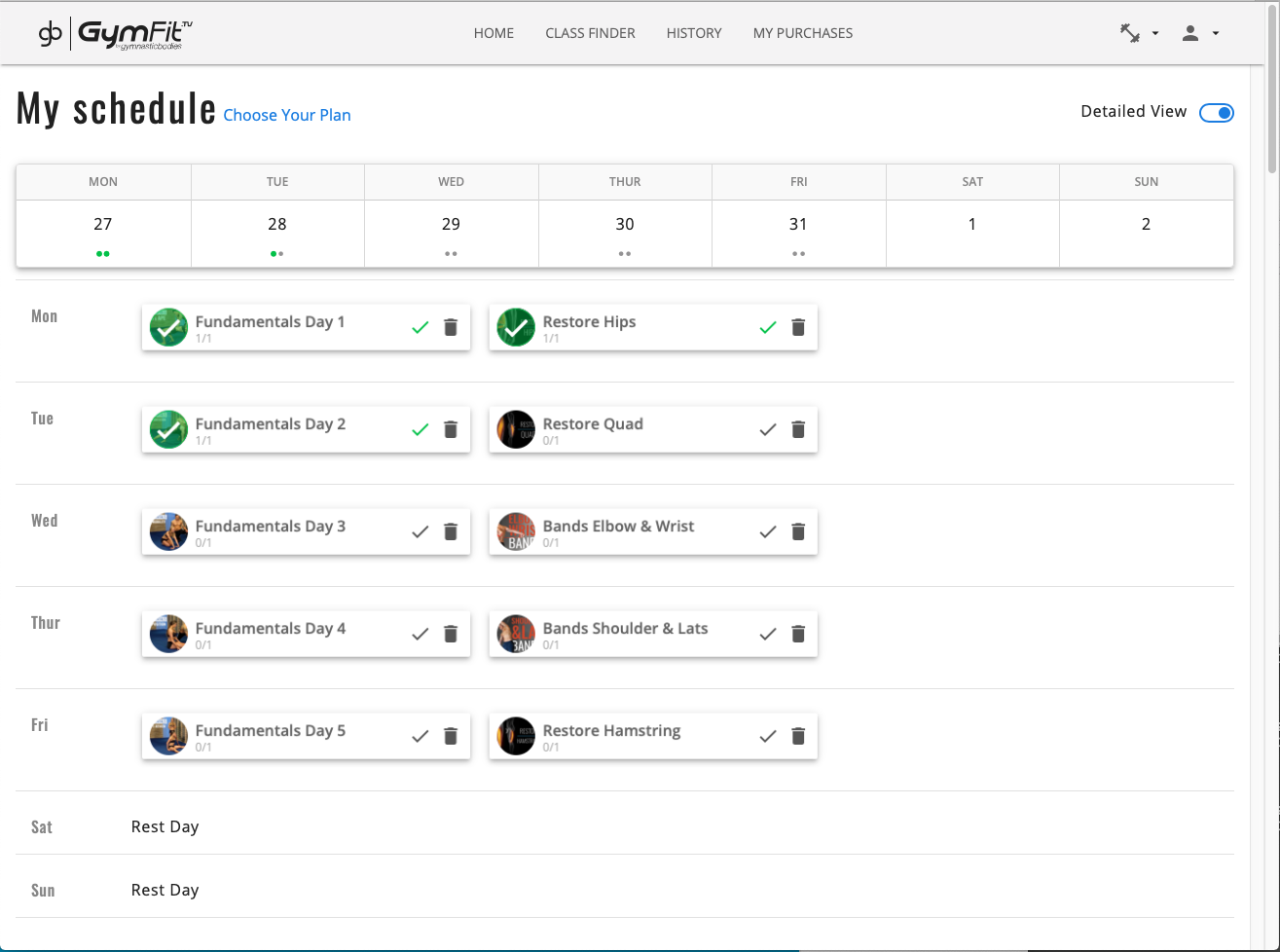 "I have not found another program that structures some of the incredibly demanding elements of bodyweight strength in all it's forms of flexibility, balance, mobility, muscle strength including the connective tissue (ligaments and tendon) where the real ability to create power resides."
-Paul Watson
Frequently Asked Questions
F.A.Q's
Is bodyweight training effective for building muscle?




There are two different types of muscle that you can put on. Bodyweight training is most effective at building muscle density. Think incredibly strong but lean like a gymnast. Muscle size is more common in bodybuilding but can also be done with special programming of bodyweight training.

Is bodyweight training enough?




Bodyweight training is so effective that weight training is not required at all. Some students choose to supplement their weight training with bodyweight work while others do not weight train at all. It comes down to your goals and having a good program like GymFit to progress you properly.

Why are bodyweight exercise as effective as weight training?




The short answer is that the body doesn't care whether your resistance comes from a weight or creating load through bodyweight progressions. Bodyweight workouts focus on maximal muscle contraction which makes the muscle more efficient and thus stronger.

Can you build muscle without a gym?




Absolutely. Many students workout at home with minimal equipment or at playgrounds or parks. Some skills and exercises do require equipment to learn, but for most everything the best piece of equipment is your own body!

Can you maintain muscle with bodyweight exercises?




Yes, though it depends on whether your mobility is in line with your strength. If you are too tight while being very strong, you are very likely to get injured. In this scenario, we put muscle gains on maintenance while building the proper mobility. The benefit of good mobility is that you'll be able to use the muscle in larger ranges of motion and so will be even stronger long term.