Handstand Online Courses
The handstand is a fundamental position in Gymnastic Strength Training™. GB Handstand Series teaches basic alignment and balance, pressing and one arm handstand development.
Steel Shoulders
Explode your shoulder strength and size with exercises such as handstand wall runs and weighted dislocates.
Structured Progression
Build your handstand using a proven and logical GST™ structure. No more kicking up and struggling to hold banana handstands or jumping into presses.
Superior Alignment
Prepare for One Arm Handstand Training by developing the ability to align your handstand and press handstand correctly.
Effortless balance
Mastery of the handstand means holding it as a rest position. Develop this proficiency in holding and pressing into effortless handstands.
Brand new interface design that makes going through the progressions easier than ever before
Exercises are broken down into manageable pieces that progress with one another
Tutorial videos with step-by-step instructions accompany every progression
Beginner & intermediate level exercises intended for anyone both new or experienced in gymnastics
Easily navigate within courses and progressions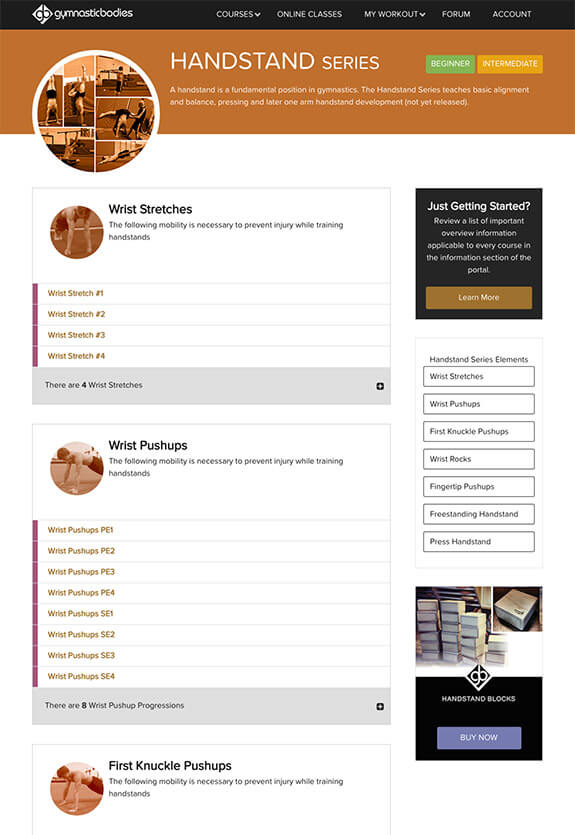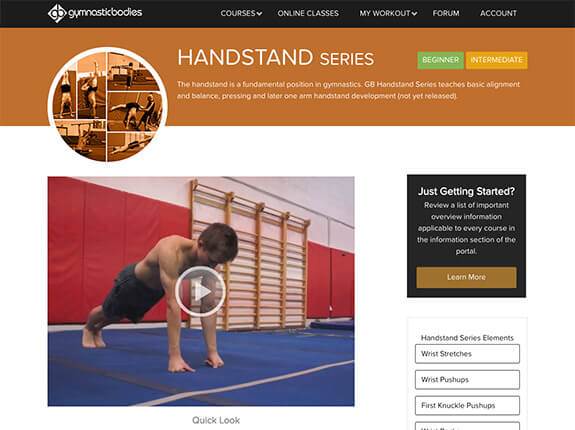 The Progressions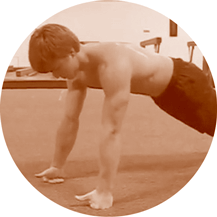 Wrist Progressions (H1)
Build wrist strength and mobility with four unique stretches and sixteen strength progressions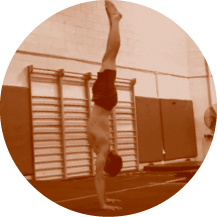 Freestanding Handstand (H1)
Build a correctly aligned two minute freestanding handstand. Required for One Arm Handstand work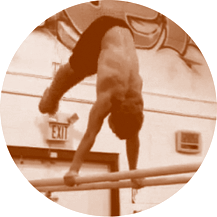 Press Handstand (H2)
Press Handstand build tremendous upper body strength and mobility in just a single exercise. Handstand Two also develops advanced Pancake flexibility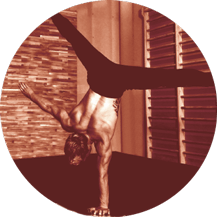 One Arm Handstand (H3)
Build a solid Straddle One Arm Handstand. H3 can be started after finishing the beginning elements of H1.
Frequently Asked Questions
Does the Handstand One course contain wrist stretches?
Yes, the Handstand One course contains wrist stretches as well as shoulder mobility, posterior pelvic tilt drills and of course lots of handstand work.
Do I need to finish Handstand One to start Handstand Two.
Handstand Two Preparatory Elements can be started alongside the first course so long as you have made some progress in your pancake flexibility. The specific Press Handstand elements will require a basic freestanding handstand.
Do I really need a 2 minute handstand?
Absolutely, a solid handstand is essential for both the athletic benefits and more advanced GST. Tumbling, One Arm Handstand and Ring Strength all require a great handstand. Two minutes is a mark that shows you have made the handstand aligned properly enough that it has become near effortless.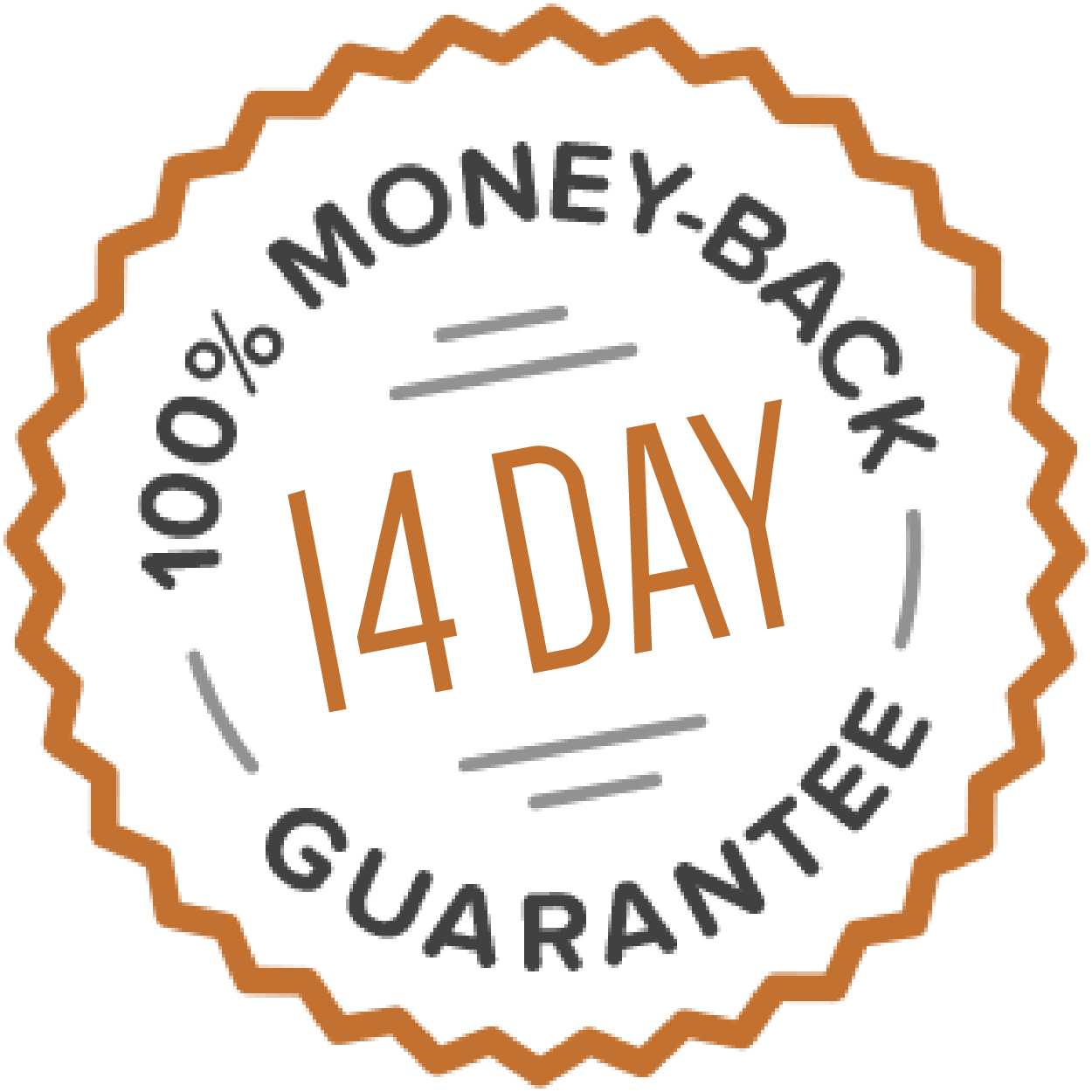 Buy confidently with our
14-Day 100% Money-Back Guarantee
Simple and honest. If a GB course is not for you and you have not previously received a refund, we will return your money.
Handstand Online Courses
Products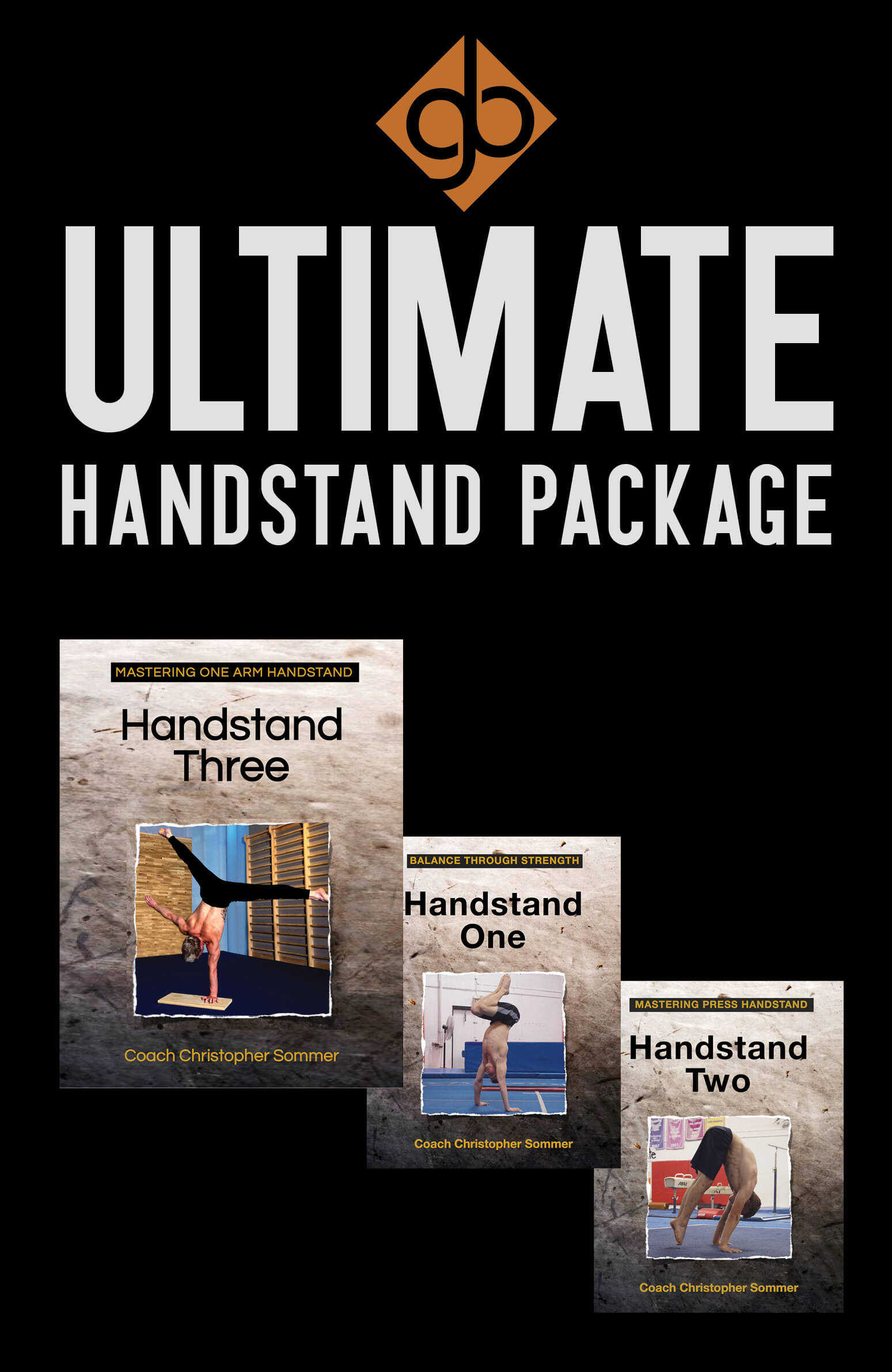 Save $24.99
Ultimate Handstand Package
The Ultimate Handstand Package includes Handstand One (Freestanding), Handstand Two (Press Handstand) and Handstand Three (One Arm). An upgrade is available by request for those who already own H1/H2 or both.
$299.99 USD
$275 USD
$275.00Add to cart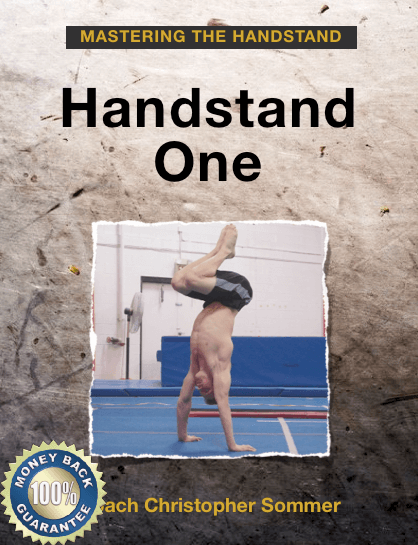 Handstand One Online Course
Open to all ages and skill levels. Great for beginners. Corerequisite:
Handstand Two, Handstand Three
$99.99 USD
$99.99Add to cart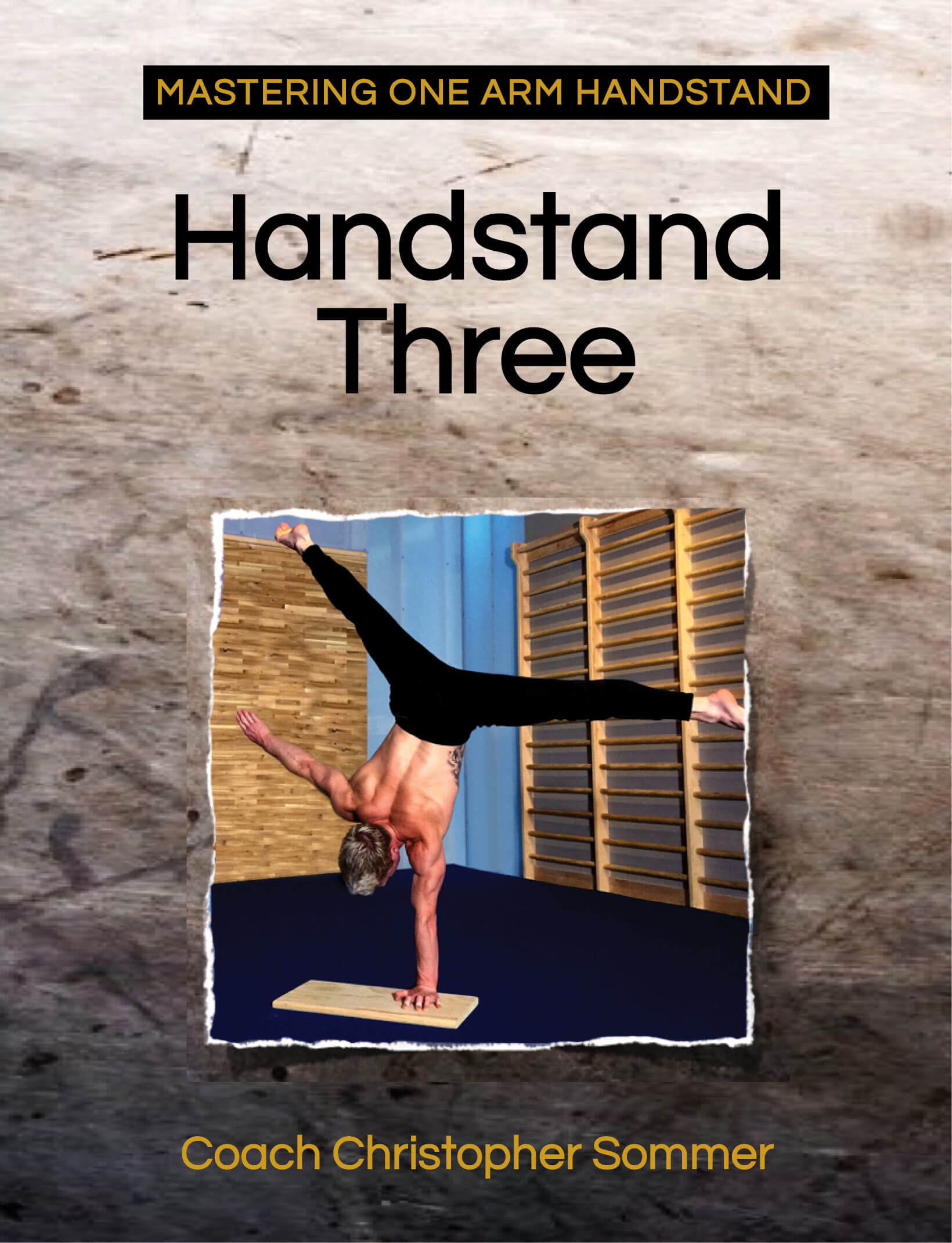 Handstand Three Online Course
Corerequisite:
Handstand One, Handstand Two (H3 begins after finishing H1 PE Elements)
Specific Elements require a 60 Second HS w/Superior Alignment
$99.99 USD
$99.99Add to cart