Results Using GymnasticBodies
While some of the skills may seem daunting to an absolute beginner, mastery over the body  is a product of correct training. Gymnastic Strength Training™ opens a world of possibilities for students who approach their workouts with dedication and consistency.
World Team Member
Daniel Burnham (Texas)
This is a top of the line fitness program using Gymnastic Strength Training™.  You will not find anyone more knowledgeable than Coach Sommer in the area.  At least not one I can find; that and someone else who would be willing to organize years of gymnastics knowledge and gear it to the general fitness enthusiast.  I have trained with guys who are at a high level (several college gymnasts, a very good mens developmental coach with over 20 years experience, an Olympian, and a Brazilian national champion).  And while I have learned a lot from them, Coach Sommer has given me the best program for gaining strength and preparing my body.  This is also noticeable in the difference in his athletes who are extremely physically prepared.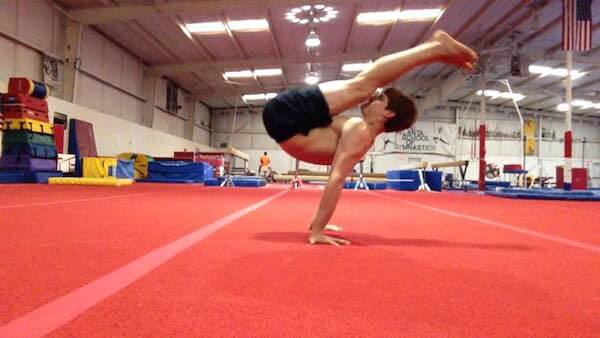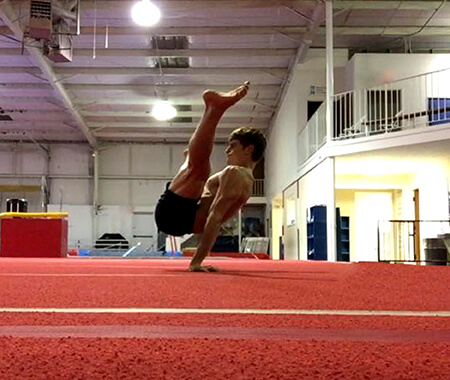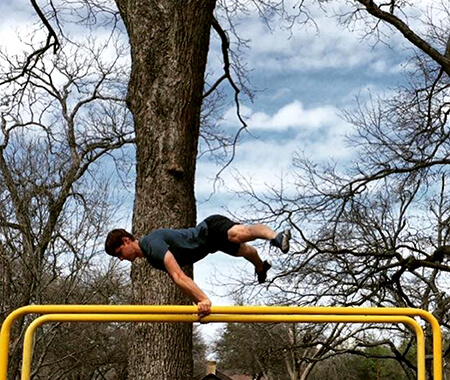 World Team Member
Adriano Augusto (Spain)
Gymnasticbodies has changed my life, literally. Physically I'm a new version of me from toe to head. I came from football world, with many physical deficits that training has gradually corrected, making me more mobile, stronger, agile than ever, while I do things with my body I never thought I could do.
It has changed my way of looking physical activity in general, has expanded my vocabulary and understanding of how an elite body moves and what it can do with a smart training. Personally, it has been like a bomb. The rigors of training affects within yourself, making you more stronger in adversity and creating a resilient attitude. The curriculum not only is physical training, but also for life. It has also made me meet wonderful people and experience unforgetable moments, I have friends all around the world and sharing your passion fills you with happiness. Belonging to this great family is an honor.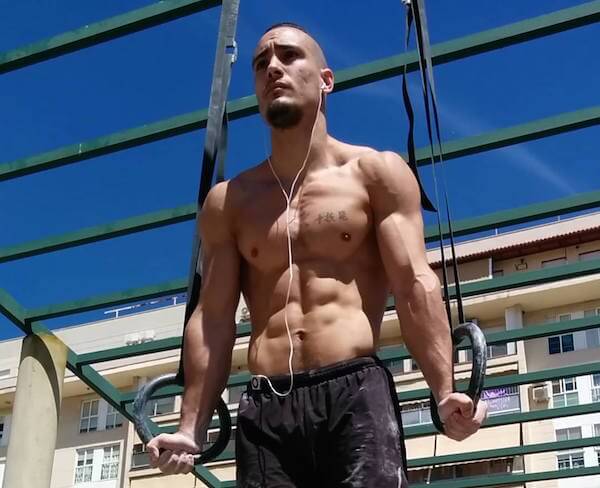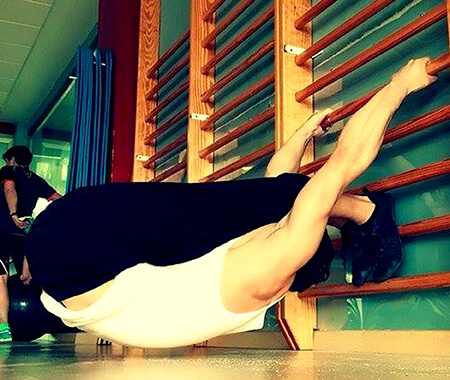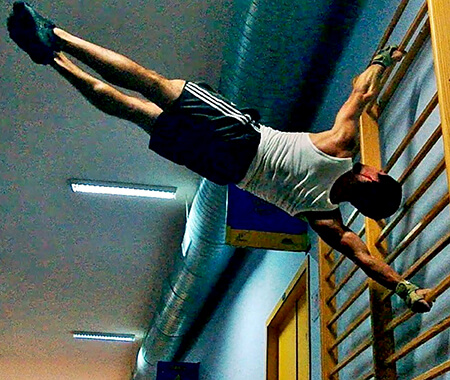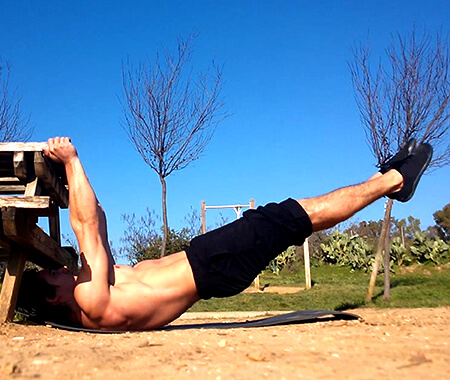 National Silk Competitor
Brandon Hanson (Arizona)
I am a professional aerial acrobat, tying for 1st place in aerial silk in the 2015 US Aerial championships, and performing on aerial straps, sling, and chains as well. I am also working toward performance-level excellence in hand balancing and contortion. I make consistent, significant progress in my training, and have still never had a major injury. And recently I made it onto the casting roster for "Le Reve, the Dream" at the Wynn in Las Vegas. I am currently living in Las Vegas to pursue my dream of making a living as a performing athlete, and I owe a lot of my success to Coach Sommer and the physical and mental foundations that I am still building upon. You can see more of my progress and success by following me on Instagram.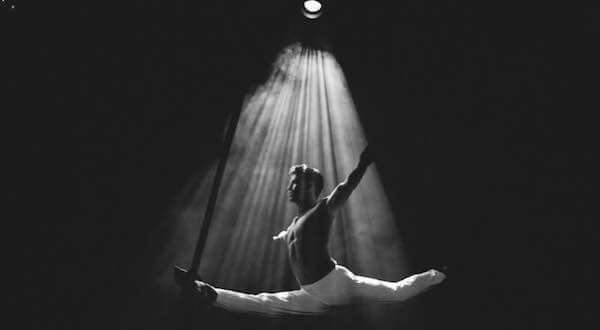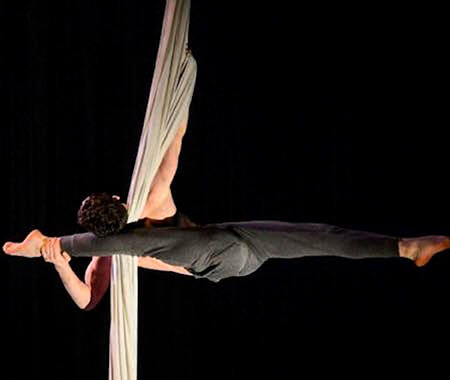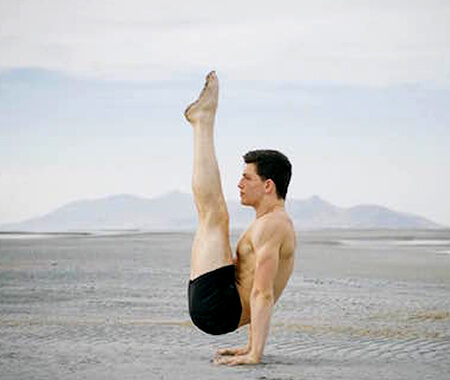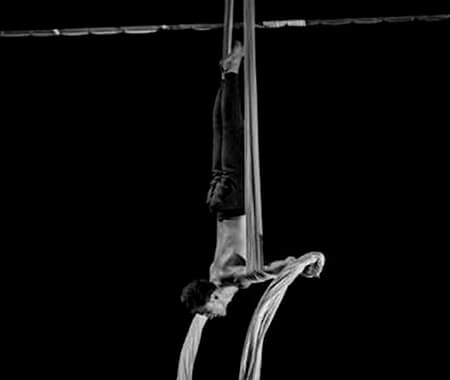 World Team Member
Mats Trane (Sweden)
At age 52 I've been doing different sports my whole life. Mostly snowskiing, waterskiing and skateboard. After almost working my self to death starting up a new company, I decided to start training again. As I had very limited time ( having a family and part owner of a company) I started doing body weight training at home.
That saved alot of time since I did not have to go (travel) to a traditional gym. I was also inspired by my son who trains gymnastics and took the easier exercises from their strength workout. By accident I found the GymnasticBodies website in 2008 and have since been following it nearly every day. Even starting at my age, the results speak for themselves. You can follow my training on Instagram.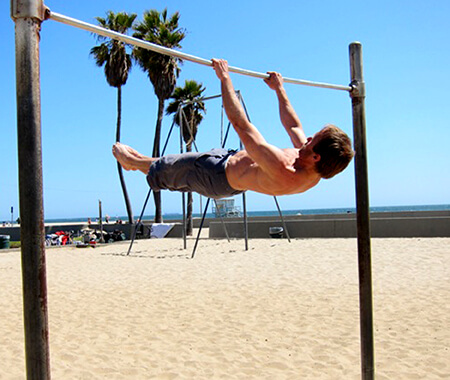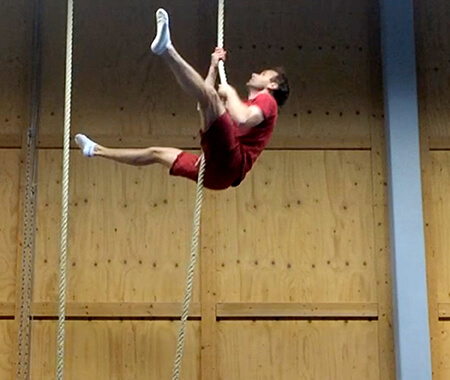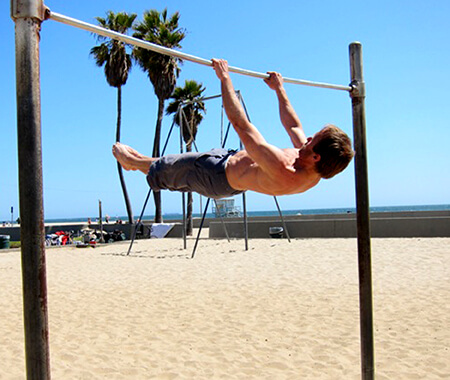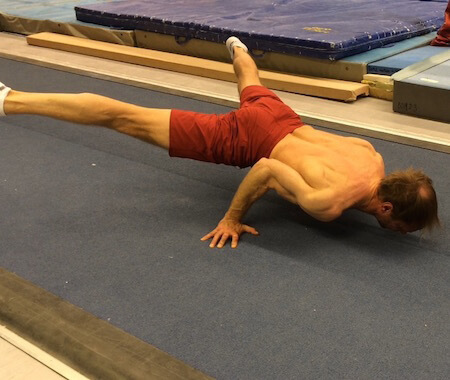 Read what students have to say…
Just wanted to say thanks from a satisfied customer. I'm 44, and I haven't been close to touching my toes in about 30 years (even back when I was a competitive college basketball player and track athlete). I'm not quite there yet, but 5 straight weeks of thoracic bridge, middle split, and front split has me very, very close. And my back feels much better too. I took some "before" pictures and I'll take some "later" pictures in a month or two and post them in the forum. Thanks to all who put the stretch series together.

Craig Copeland

Maryland
Since last year I am following the progressions on Foundation 5 days/week and I never felt so much strength building in so little time, I am a tall guy (1.88m / 6'2) so it is very difficult to do horizontal positions like Front Lever and Planche but I felt a huge increase in strength after following the progressions on the course, I am still working on all exercises and haven't mastered any of the 6 foundation positions described on the course, I am very close on some and a little far behind on others, but I don't have any kind of rush, in the past I was desperate to "conquer" certain kinds of skills and frequently injuried myself, now I am just enjoying the process and it has never been so fun, and ironically, I never progressed so fast.

Arthur Costi

Brazil
I've finally realized that coming from pretty much any other physical activity and taking up GST is like transferring from your local community college to the Ivy League: Your credits do not transfer. That's okay, though, because starting from year one whilst being among the best strength athletes in the world is worth playing a little catch up.

And once you really commit to the program, you starting having fun almost right away. Almost every training session of Foundation brings with it the rewards of progress. "Is that pleasant, fatigued sensation in my knees and elbows the connective tissue remodeling Coach Sommer talks about?" Yes, it most certainly is. That feeling is a back lever. And an iron cross. And a Manna. Even if I never make it to these skills (which I most certainly will), the immediate payoff of post-Foundation strength and suppleness is worth at least twice the effort one puts in to it.

Sven Ravnstag

North Carolina
One example is that I could never figure out why despite my being a former university rower, and then competing in flatwater kayaking, I would always get into trouble when surfing, getting completely killed by the paddling component (I was a competitive paddler!). What I found out doing the Foundation program, is that despite many stengths, I probably have the weakest thoracic mobility and upper back/posterior shoulder endurance of any physically active person on here. Because of that, I am still stuck on the first level of a specific exercise, and will be there for at least another 6 months if not longer (I've actually had to make the exercise easier to make any progress). Although many of the uninitiated may see this as a problem with the Foundation program, I see it as its major strength, in that I would have never addressed these problem had it not been for my using this course (and I really do want to be a stronger surf paddler :)).

The strength of the program therefore lies in its ability to identify your weaknesses, whether in strength, endurance, or mobility, and then keeping you there for as long as it takes to fix those issues, so that by the time you're done with the program, not only will you be able to do those impressive moves, but you'll also have rebuilt your body into a state where you have strength with mobility, and are substantially less injury prone than before.

Marios

Canada
Ok so here's the thing guys. Call it a success story if you want, through foundation series, yoga, and proper nutrition I've gone from 168 lbs @ 18.84% BF to 138lbs @ 10.80% BF… From not training a muscle up at all and not having been able to do one since I was 11 years old. I am now able to do no kip slow ascension and descent muscle ups for 5 reps easy. I absolutely LOVE the combination of yoga and foundation series. I do my foundation work at my gym and few people ask about how I trained my muscle up. And when I say I didn't, their jaws drop. I'm laughing on the inside and tell them "Start from the ground and work your way up, set the foundation on which to achieve balance and strength… It is ok to step back, as long as you keep looking forward"

Aaron

California